Sustainability report: 90,000 trucks less on the road
Date: 15/07/2019
DP World Antwerp, one of the largest container handling companies in the port of Antwerp, publishes its 2017-2018 sustainability report. The company saved 10.6 million kg CO2 in the last four years and and made 90,000 truck journeys redundant on Belgian roads in 2017-2018. "Sustainability and innovation go hand in hand with our growth ambitions. It is our moral duty to add more value to society than we withdraw from it, "says Rob Harrison, CEO of DP World Antwerp.
DP World is one of the largest players in the port of Antwerp and employs nearly 700 people
The company has saved 10.6 million kilogram of CO2 by using energy from wind turbines and biogas plants in the last four years, and wants to emit more than 2% less CO2 by the end of this year
90,000 truck journeys avoided in 2017 and 2018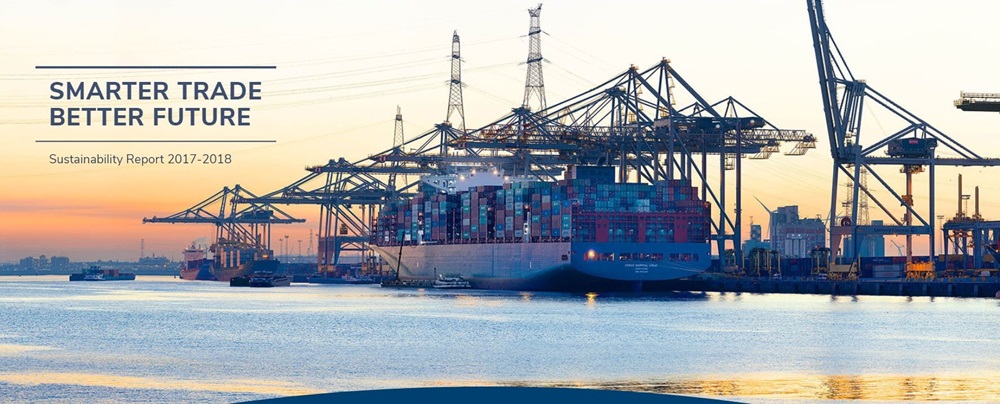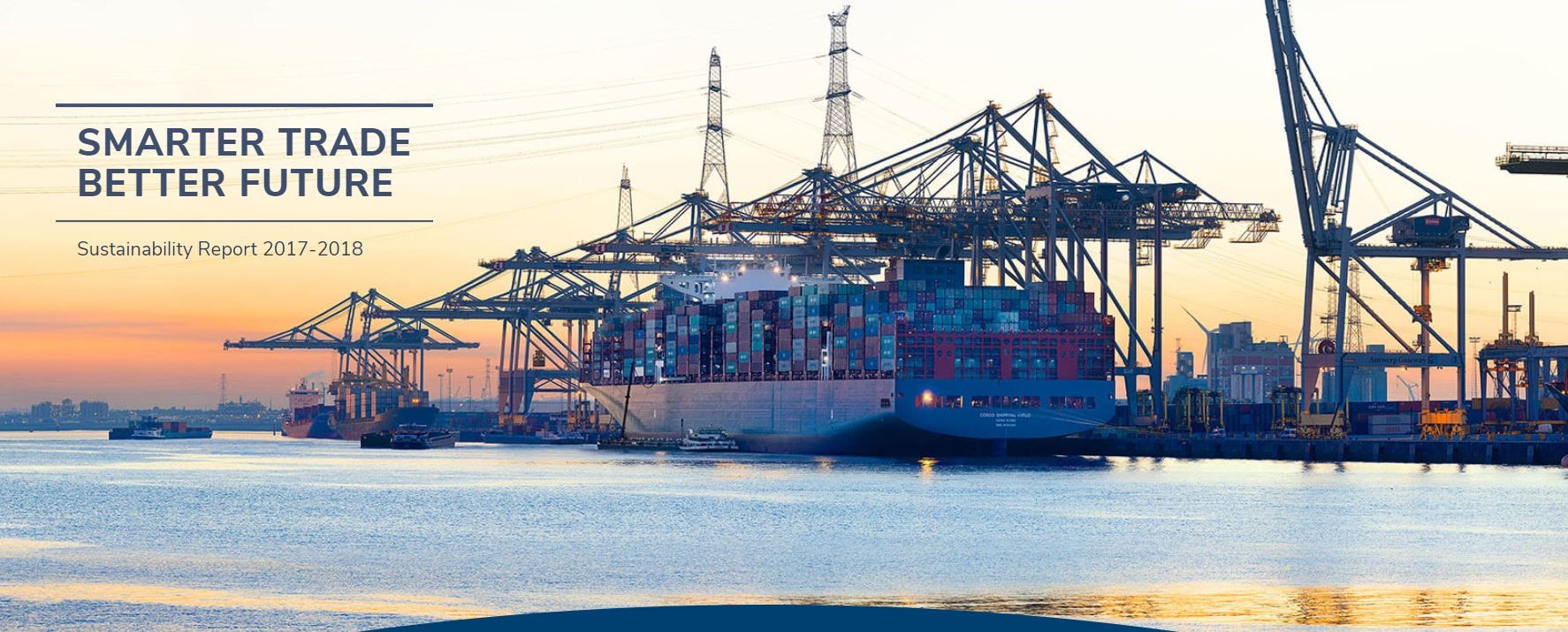 The DP World Antwerp sustainability report is based on four pillars: climate, safety, people and society. With the expansion of the port in prospect, the company is stepping up its gear to prepare the port of Antwerp for a sustainable future.
Rob Harrison, CEO of DP World Antwerp: "Many companies today too often underestimate the benefits of cleaner, climate-friendly growth. With the sustainability report we want to be a pioneer for a more sustainable port. "
Join the barricades for the climate
Antwerp Gateway, the container terminal operated by DP World Antwerp with a capacity of 2.5 million TEU, uses 30.5 million kWh of electricity and more than six million liters of diesel annually. This is equivalent usage of 9000 families and the amount of fuel for a truck to drive around the world 500 times.
"The scale of our activities means that the sustainability efforts we make have a huge impact on the total energy consumption and emissions of the port of Antwerp," says Rob Harrison.
By continuing to convert traditional straddle carrier operations to automated stacking cranes, DP World Antwerp wants to reduce consumption and emissions. After all, an automatic crane consumes half the energy of a straddle carrier. The straddle carriers that are retained are systematically replaced by hybrid vehicles, to further reduce diesel consumption.
90,000 fewer truck transports
By transporting more containers by rail instead of trucks, the emissions and consumption of container transport can be reduced. In 2018, 59.5% of the containers were transported by trucks, 35.3% went via inland shipping, and 5.2% went by rail. Nearly 90,000 truck journeys were already made redundant in 2017 and 2018, but according to DP World this could even be improved.
On short distances, such as to France, the Netherlands and Germany, truck transport remains indispensable, but on longer distances, the company is pushing for more and more diversification. For example, on the route between Basel (Switzerland) and Antwerp, transport via the Swiss train saves 17,884.8 tonnes of CO2 annually. Nearly 1 million trees would be needed to capture that amount of carbon dioxide.
Finally, the health of employees and local residents is also central to the DP World Antwerp sustainability report: between 2016 and 2018, the company managed to reduce the number of industrial accidents through innovations in the workplace and more training moments for employees. By promoting transport by rail and inland shipping, the air quality and congestion issues in and around Antwerp can also be further reduced.
"We want to make a difference for our customers, our employees and our society," concludes Rob Harrison, CEO.
Find out more at http://sustainability.dpworldantwerp.com.
We use cookies on this site to enhance your user experience. By continuing to visit this site you agree to our use of cookies. Learn More