QICT Receives Railways Minister
Date: 08/01/2021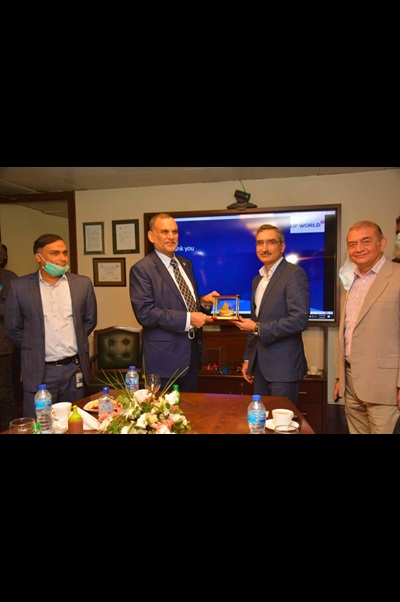 Our terminal in Karachi, Pakistan was recently visited by the Honorable Minister for Pakistan Railways Azam Khan Swati along with CEO Railways Mr. Nisar Memon and other senior Pakistan Railway officials. The delegation was received by DP World Karachi CEO Junaid Zamir who was accompanied by General Manager – Marketing/Commercial, Communications and ICD Cyrus Khursigara and Senior Manager Commercial and ICD Aslam Hashmani.
The Honorable Minister was first given a very detailed tour of the terminal and then a presentation on DP World and QICT's "expand beyond the gates" concept, including an inland container depot in Lahore, an off-dock facility in Karachi, and 2 container freight stations at Port Qasim. He was also given an overview of the future expansion plans of the terminal itself.
This was followed by a productive discussion on opportunities with Pakistan Railways which included the development of an off-dock rail head in Karachi, investment in Rolling stock and other opportunities where DP World can participate/Contribute and train operations across the country and to neighboring areas.
We use cookies on this site to enhance your user experience. By continuing to visit this site you agree to our use of cookies. Learn More