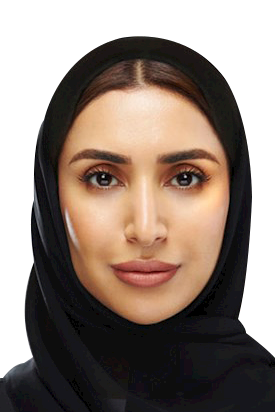 Maha AlQattan
Group Chief Sustainability Officer
Maha AlQattan has been leading the People function at DP World since 2017. As Group Chief Sustainability Officer, Maha is focused on empowering DP World's global trade portfolio of more than 70,000 people in over 60 countries.
Maha is passionate about driving strategic business value through culture, performance management and talent development, and sees the people function as key to fostering smarter thinking, more creative innovations, and stronger outcomes.
Since joining DP World, Maha has transformed the HR function from more traditional practices to more innovative and agile ways of working, from introducing AI applications to improve productivity, to introducing DP World Principles.
Maha has a master's degree in Industrial and Labour Relations, from Cornell University (USA) and a Bachelor of Business Administration in Management and Human Resources from the University of Wisconsin-Madison.
She is also a graduate of the Mohammed Bin Rashid Centre for Leadership Development Promising Leader's programme run by Duke University and INSEAD.