Successful clean up nature reserve Galgeschoor
Date: 12/03/2019
On 9 March, 25 DP World colleagues and their families, together with more than 400 volunteers, cleaned up 8 tons of waste in the Galgeschoor nature reserve near the river Scheldt.
The Galgeschoor is a nature reserve of approximately 100 hectares along the Scheldt in the north of the port of Antwerp. For the eighth year, the Antwerp Port Authority and Natuurpunt organized a clean-up campaign for the many litter that ends up in the nature reserve via the Scheldt.
A record number of 500 volunteers registered beforehand. Eventually 440 people took part in the campaign, a doubling compared to the clean-up campaign in 2018. They cleaned two kilometers and collected over 8 tons of litter, 80% of which plastic waste. Among the participants are employees of port companies and their families, companies from the area and local residents. The clean-up action takes place every year in the same period, just before the breeding season of the many birds that reside in the nature reserve. Due to the tidal effect, which causes a varying salinity in the area, only specially adapted plants survive.
DP World is paying extra attention this year to protecting the oceans. For example, DP World was the first company in the sector to join the World Ocean Council (WOC) in 2018. This year, the DP World group is taking various initiatives worldwide to tackle ocean pollution, in particular plastic pollution. Antwerp was proud to be able to delegate a large delegation for this year's clean-up campaign.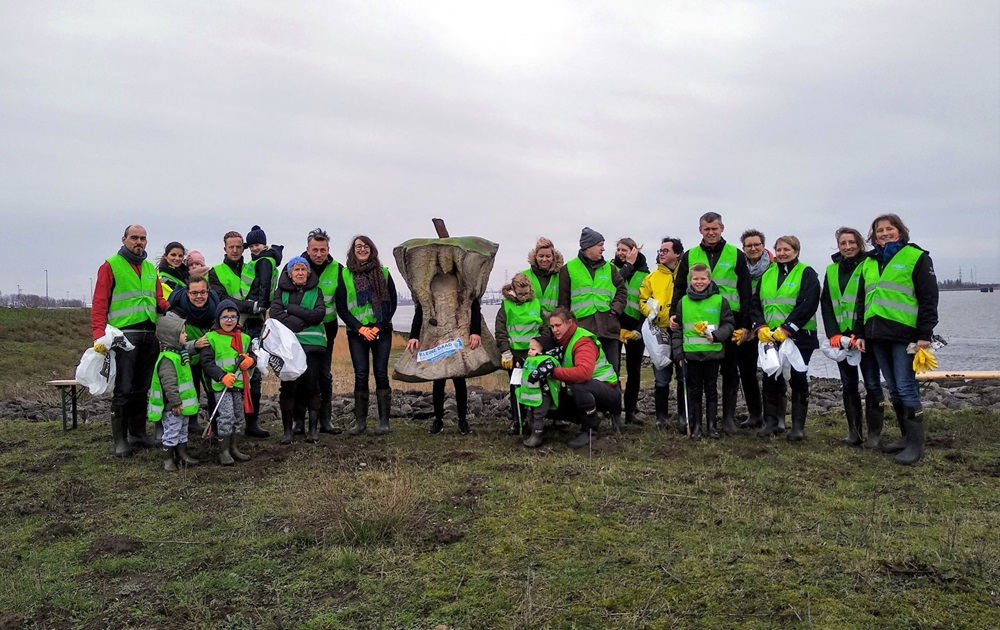 We use cookies on this site to enhance your user experience. By continuing to visit this site you agree to our use of cookies. Learn More