As Australia's largest container terminal operations business, and an integrated logistics solutions provider, we are looking for people from all walks of life, with enthusiasm and passion, and a willingness to grow with us.
Multiple career paths
We employ a wide range of talents to meet our high standards of customer service. Our people include frontline staff in our terminal and logistics operations. They are supported by mechanical and tradespeople, and a team of office-based support staff who are part of our National Planning Centre. We have broader national teams for support services such as Finance, IT, and Human Resources.
We employ specific operational specialisms from Vessel Planners, Container Surveyors, Rail Supervisors or Yard Planners, to Engineering and trades-based roles such as Mechanical, Diesel, Electrical Maintenance Technicians and Engineering supervisory and management positions.
Our office-based, corporate, and head office positions include roles across divisions such as Human Resources, IT, Legal, Communications, Business Development, and Finance. We currently have locations nearby or adjacent to Australian capital cities and a high growth strategy to further expand across the region.
Learning and development for our employees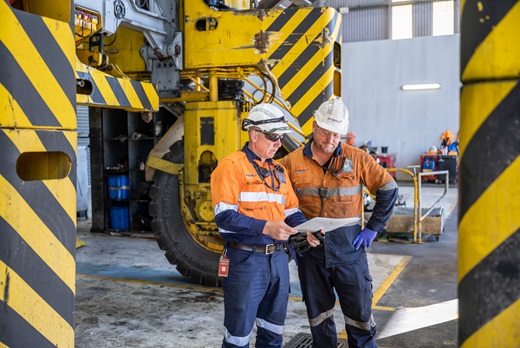 With a dedicated, diverse and professional team of more than 106,500 employees from 158 nationalities, spanning 73 countries on six continents, DP World is pushing trade further and faster towards a seamless supply chain that's fit for the future. In Australia, we a family of more than 1800 employees who make trade happen every day. We know that people are our most important asset, so we take care of our own.We are committed to ensuring they have the skills and knowledge to perform at the highest level, and by investing in our people, we can shape their career progression, so they benefit personally and professionally.This constant desire to enable our people is supported by our in-house learning and development arm – the DP World Institute – which offers a vast array of learning opportunities, from online modules to tailored, face-to-face programmes delivered by resident experts. Each employee has an annual Performance Development Plan that aims to develop their skills and knowledge to not only meet the current challenge of their role but their future career objectives. In Australia we are an Enterprise Registered Training Organisation (RTO) and can provide national certification in Stevedoring.