From local port operator, to global trade enabler
1968 P&0 Maritime come to Australia
We have a long and rich history of port operations in Australia.
DP World in Australia was once part of the now amalgamated Peninsular & Oriental Steam Navigation Company ("P&O"), a much-recognised presence in Australia since the British company opened their marine branch in Australia in the late sixties.
1999 Dubai Ports International
In 1991, Dubai Ports International (DPI) was established, with its first project at Jeddah Islamic Port.
Between 1999 and 2005 its expertise was applied to managing ports in the Middle East, India, and Europe.
2002 1-Stop founded in Australia
A 50 per cent joint venture with Patrick Terminal's established 1-Stop Connections, a container management system for ports that tracks consignments from pick ­up to final destination.
1-Stop is a world leader in developing innovative solutions for the global port community.
2005 CSX acquired
In acquiring international terminal business CSX World Terminals (CSX WT) in 2005, DPI formally bridged the network between East and West, with new operations in North Asia, and further expansion of their global network in Europe and the Americas.
Through CSX, DPI acquired a terminal in Adelaide, Australia.
DP World formed
Following the CSX WT acquisition, DPI officially merged with the Dubai Ports Authority (DPA) to become a single successful commercial entity - DP World.
The move was aimed at creating one of the largest port operators in the world.
2006 DP World acquires P&O
In 2006, DP World acquired the port terminal business of P&O's global operations which included over 100 sites across the world. The deal catapulted DP World onto the world stage, transforming the regional port operator to the third-largest port operator in the world.
Amongst the vast port terminal operations acquired were the four Australian container terminals in Sydney, Melbourne, Brisbane, and Fremantle.
2010 P&0 becomes DP World
DP World forms a strategic partnership with Citi Infrastructure Investors (CII/Corsair). The Australian business waves goodbye to its P&O roots to become DP World Australia Limited.
2011 Ownership percentage shuffle
In 2011 DP World Limited reduced its ownership percentage in Australia which saw the private equity stake increase to 75 per cent and the addition of another investor, Public Sector Pension fund (PSP), one of Canada's largest pension investment managers.
Despite reduced shareholding, DP World maintained management services.
Within the shuffle, DP World concedes its 60-per cent holding in Adelaide's container terminal.
2014 Warehouse and logistics with AWH
In 2014, DP World entered a joint venture with Nutrien AG Solution (previously Landmark) to buy AWH, one of Australia's leading general warehouse and specialist logistics providers.
2017 DP World Logistics Australia
In 2017 a new arm of the DP World brand is launched, DP World Logistics Australia, and with it, a new Container logistics business. We now offer Australia's only fully integrated on-dock depot and landside transport business.
2019 Majority share returns to DP World
DP World, the original corporate parent of DPWA, buys back a majority stake in the company, with PSP exiting, and a substantial minority investment by CIP-managed funds.
Now: A key part of DP World's global network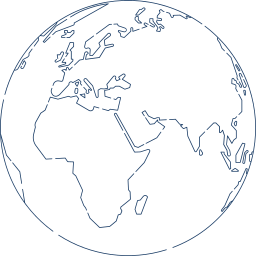 With our proud history in Australia, we now contribute to a global portfolio of businesses collectively responsible for more than 10 per cent of global trade.