Road transport plays a crucial role in connecting the Port of Antwerp to its hinterland because of its central location in the European road network. The port is surrounded by an extensive network of motorways with direct and rapid connections to all major industrial centres in Flanders, Wallonia, the Netherlands, Germany, France and many other destinations in Europe.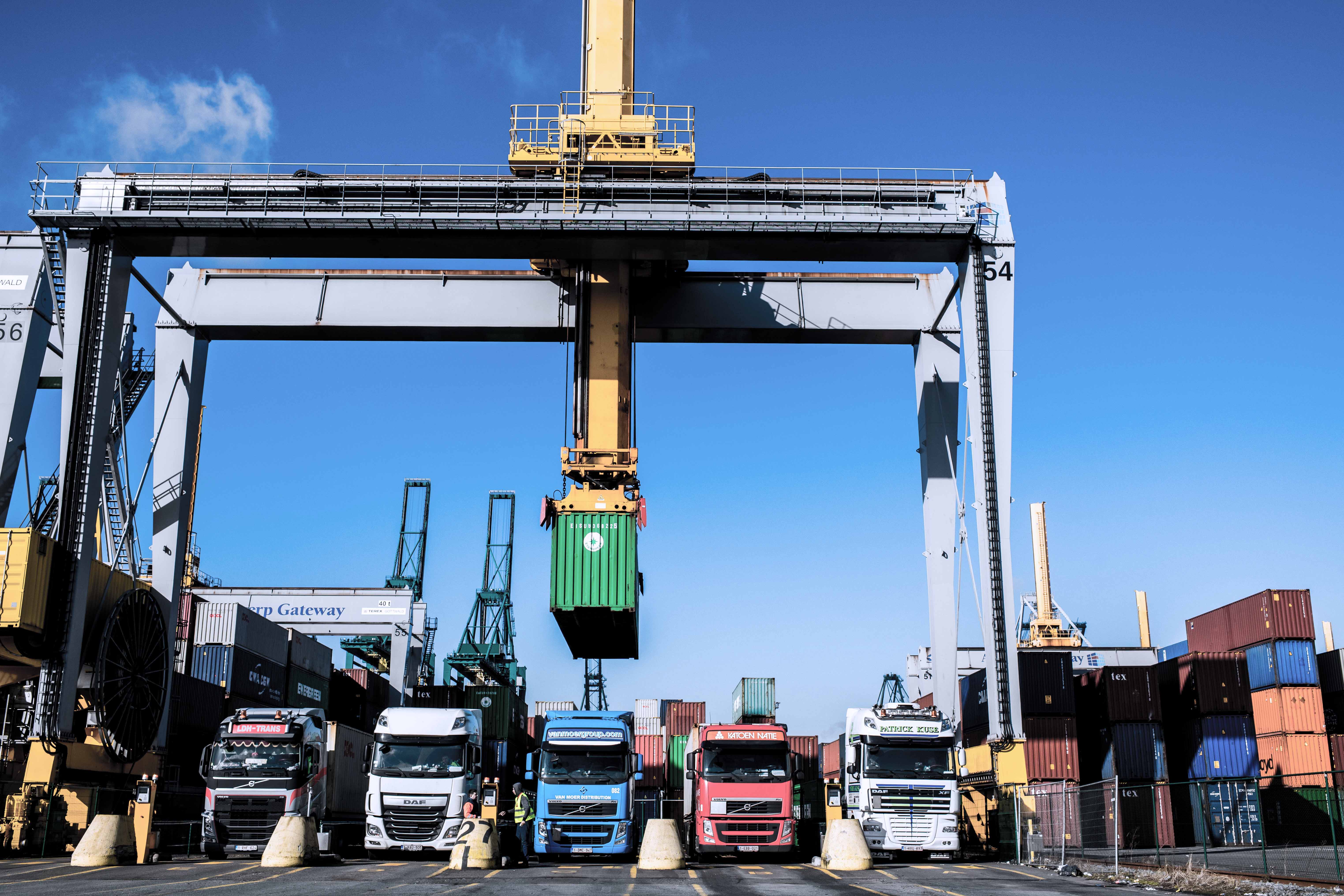 Visit our contact details to see the landside opening hours at Antwerp Gateway.
In the coming months there will be regular changes to the truck flow as part of the expansion of the terminal capacity.
Situation as from 13.04.2021
Paving works will be carried out on the truck flow towards parking 2 and the ASC modules. There will be a temporary diversion road after the railway tunnel with 2 waiting areas for parking 2.
Please drive extra carefully and take into account the signage.
Complete overview of the changes in the truck flow: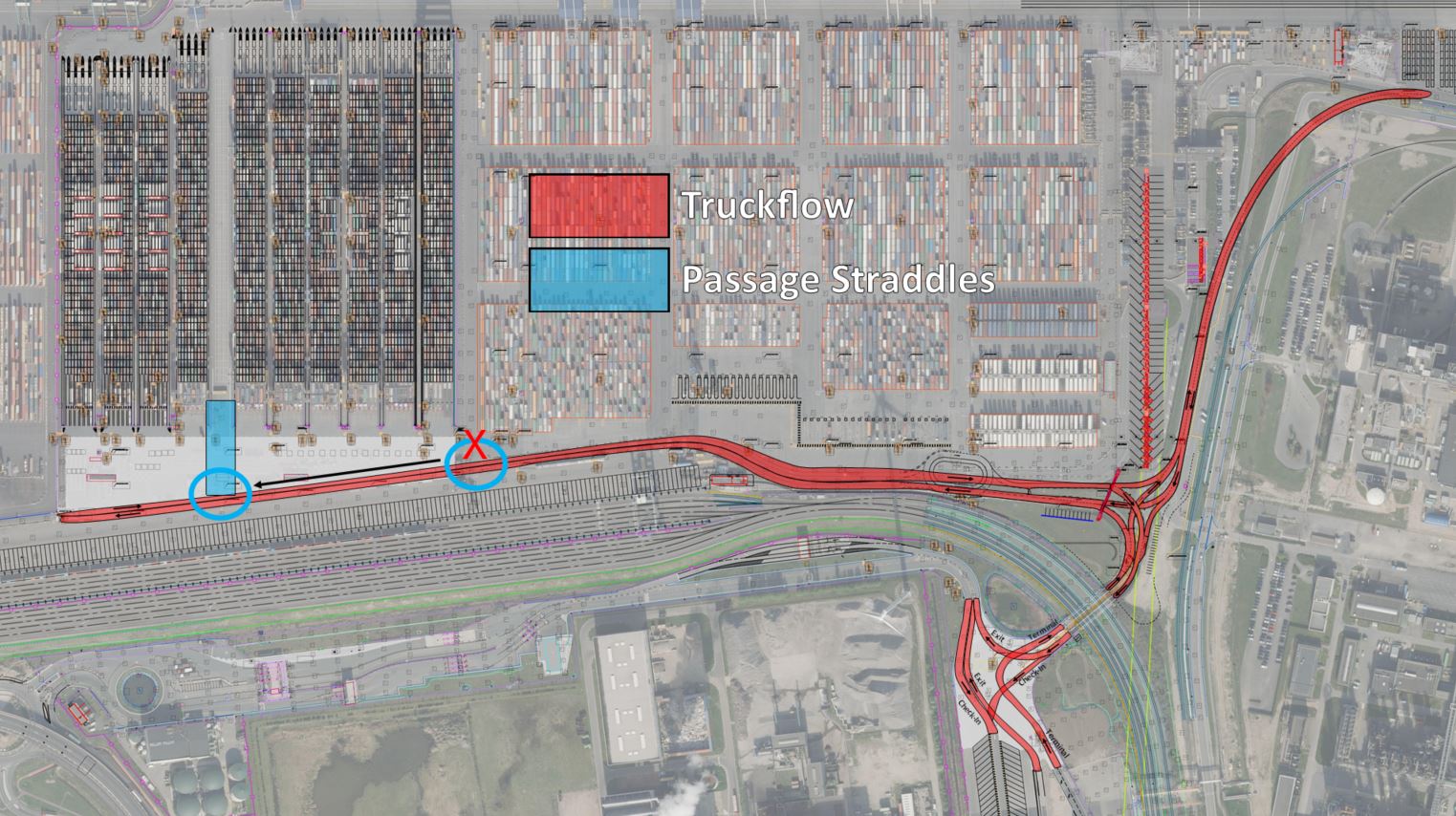 The truck flow at the OPS building: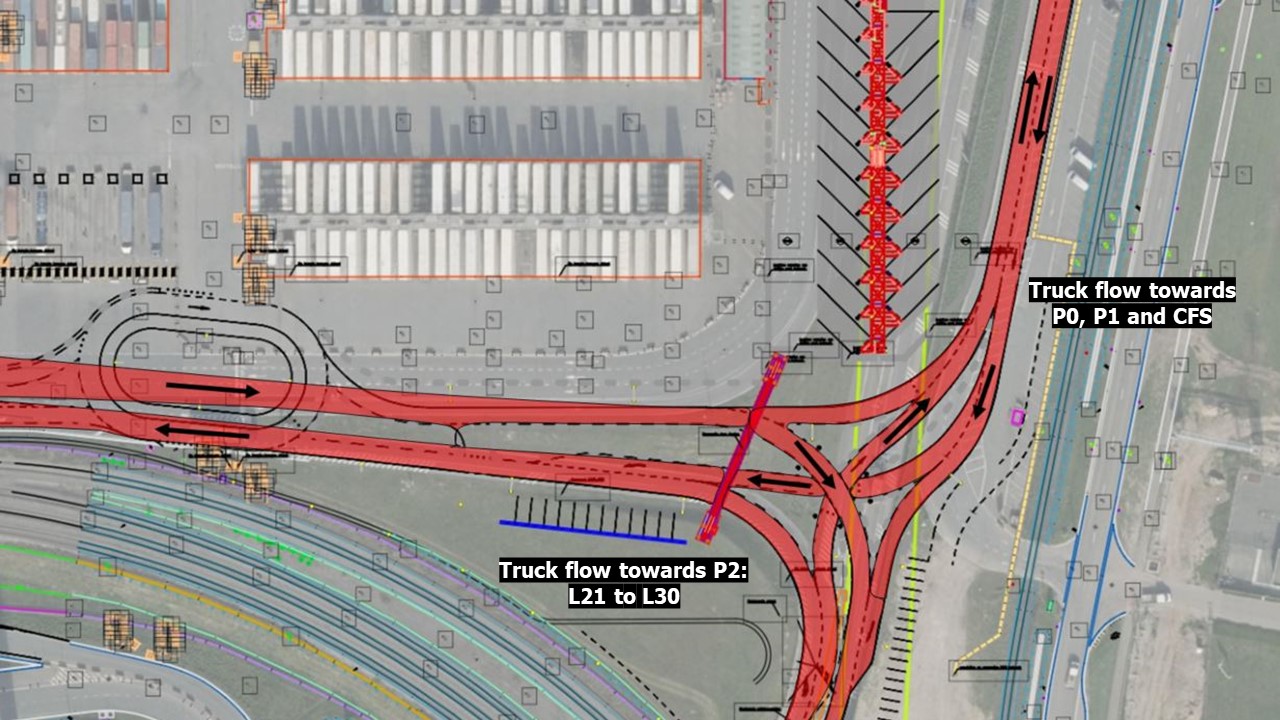 New crossing of the straddle carriers (the old crossing will disappear):
The roundabout at ADMIN will be replaced by an intersection: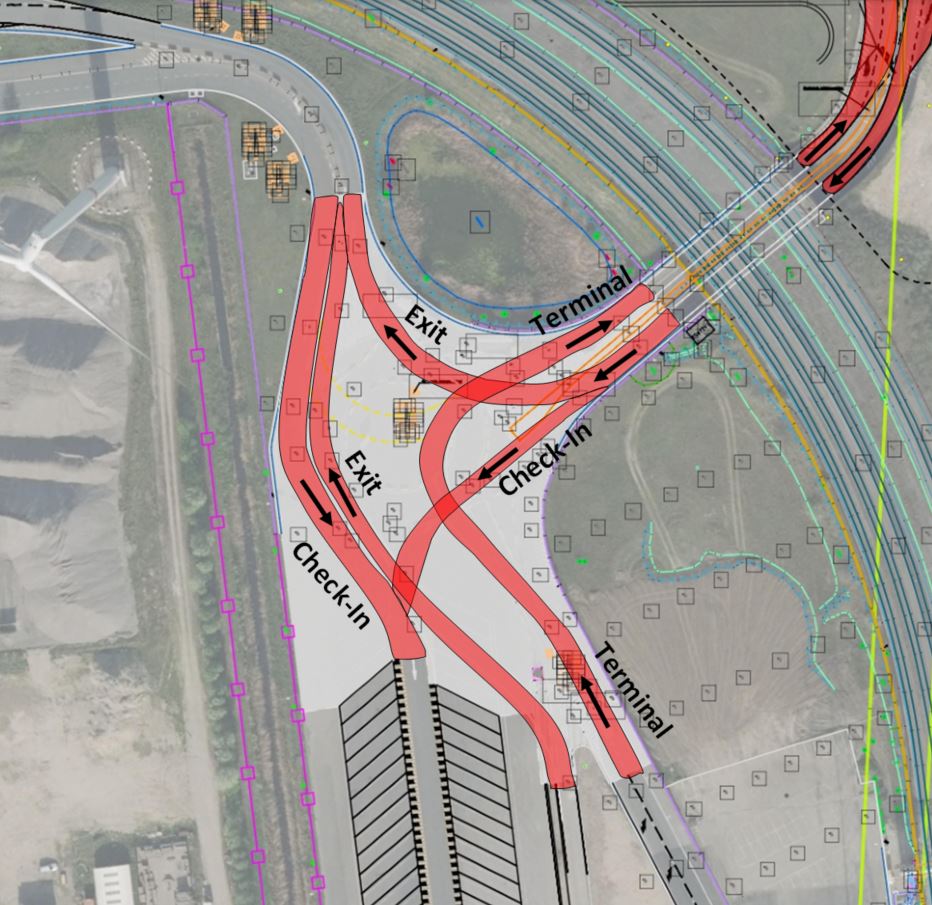 Situation as from 03.05.2021
After the weekend of May 1st, the truck flow will be adjusted. One-way traffic areas will be enforced, and the traffic situation will change at the intersection with terminal traffic and the roundabout near the Administration building. There will also be adjusted opening hours on the weekend of May 1st. A detailed plan will be available soon.
The Truck Appointment System at Antwerp Gateway guarantees visiting trucks entrance to the terminal within their booked slot. For more information, visit http://eworld.dpworld.be/
The Route 1700 app makes truck visits at DP World Antwerp easier. Truckers and dispatchers can check our busiest times and view current activity on the terminal, traffic & other appointments. Truckers can plan their visit, according to their schedule. For more information, visit www.route1700.be.
Since 2017, Antwerp Gateway and Empty Depot Services are open during the night on weekdays for trucks. Thanks to this 24/5 opening, trucking companies can optimize their fleet by using the night time to deliver and pick up containers at the terminal.
We use cookies on this site to enhance your user experience. By continuing to visit this site you agree to our use of cookies. Learn More