Blood Donation to the Red-Crescent
Within the scope of our sustainability activities, we are regularly hosting blood donation organization with the Red-Crescent. Every donation we made throughout this donation is rewarded as 1 sapling by Red-Crescent and we plant these saplings with our volunteer employees to area the designated for us.
İstanbul Marathon
Annually, in order to underline living healthy and support non-governmental organizations and charities, we participate in Istanbul Marathon with our volunteer employees.
Soccer and Volleyball Clubs
Employees enrolled as members of this club, organize games in facilities and fields designated to themselves on specific days and hours. They have the chance to spend quality time together and also they have the chance to practice for the inter-corporate tournaments that are held.
Travel Club
Thanks to volunteer employees of this club, we are trying to support our employees to have pleasant time by creating organizations for visiting close cities like Eskişehir, Bursa, Safranbolu, and specifically Çanakkale every year. In addition to this, soccer game attendances are organized and theatre activities are being organized in winter months.
Trekking Club
Being one of our newly formed clubs, this club is planning trekking activities which close to our area.
DP World Woman (Woman Employee Communication Group)
Group that's formed to strengthen communication network among women employees and support our women employees in their career. This group includes volunteer male employees as well.
AVITA – Employee Assistance
Our employees or close relatives can have physiological support up to 6 times per one year upon their request.
In addition to this the related subjects given below is supported via phone call support given by experts and authorized individuals 7/24.
Waist, neck and back aches, other health issues, eating healthy and dietitian support, newborn care, and 3 month newborn follow-up services, real estate, SGK, retirement and related subjects, legal subjects, technological advice, 7/24 internet phone support, veterinarian, consultancy and etc.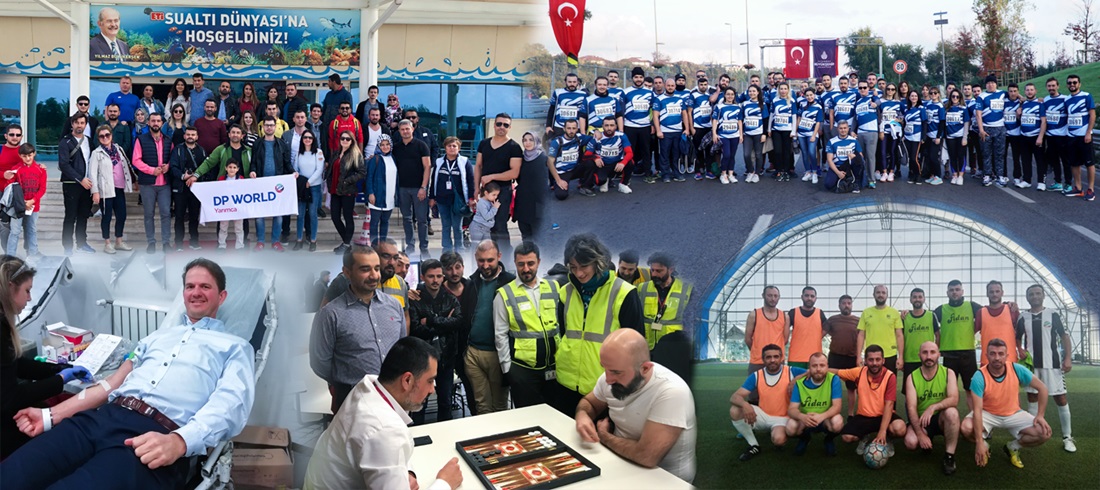 We use cookies on this site to enhance your user experience. By continuing to visit this site you agree to our use of cookies. Learn More