China becomes the fastest country in container shipping
Date: 09/03/2020
Having made the peak of the list in containerized trade volumes in 2018, China and Asia once again recorded the biggest growth in global container traffic in 2019. With a total of 260.8 million TEUs recorded in 2018, China, including Hong Kong, Taiwan Province of China, accounted for over half of the regional total.
According to United Nations Trade and Development Conference's (UNCTAD) latest Liner Shipping Connectivity Index (LSCI), China topped the list in terms of connectivity to the global maritime transport network, followed by Singapore, South Korea, Malesia and the United States of America. Belgium, the Netherlands and the United Kingdom in Europe; Panama, Mexico and Colombia in Latin America and the Carribeans and Egypt, Morocco and South Africa in Africa were also among the nations that stood out on the 2019 list for increased container traffic.
793 MİLLION TEU HANDLED
In 2018, 793 million TEUs of containers were handled in ports worldwide. World container port throughput grew by 4.7 per cent between 2017 and 2018, pointing out to a loss of momentum compared to the 6.7 percent growth in 2017.
Asia's role as a main port loading and unloading region. In 2018, ports in Asia and Australia handled 485 million TEUs of containers, accounting for 61 percent of world port container traffic.
TURKEY'S PORTS STAND AT 10 MILLION TEU
Loading and unloading statistics indicate that ports in Turkey handled 10,837,000 TEUs in 2019 with Greece topping the list with 1,249,000 TEUs, followed by Egypt with 1,204,000 TEUs and Israel with 859,000 TEUs. The 2019 figure illustrates a 9.3 percent increase compared to the 9,908,000 TEUs in 2018.
YARIMCA SCORES A 60 PERCENT INCREASE
DP World Yarımca also recorded a significant increase where a 56 percent increase was scored with the United Arab Emirates as well as a 61 percent and 56 percent increase with Spain and Singapore, respectively.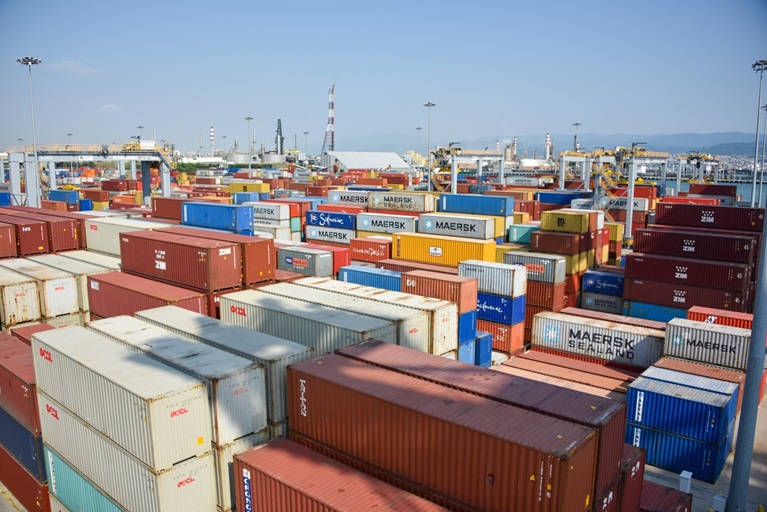 We use cookies on this site to enhance your user experience. By continuing to visit this site you agree to our use of cookies. Learn More