Project Cargo Services
Date: 22/08/2019
Located in the Körfez district in İzmit, our port also provides general and project cargo services in addition to container operations.
Thanks to these services, it is possible to load/unload cargo of different sizes such as machine parts, transformers, excavators, pipes, yachts etc. on container or open cargo vessels with the help of special equipment. We also offer storage services for special cargo in our port area. You can call our Commercial Department or send an email to ticaret@dpworld.com for your general and project cargo inquiries.
As part of our project cargo services, we recently carried out a yacht handling operation whereby the yacht was pulled up from the sea to land and then loaded on a vessel with the help of our quay cranes.
While DP World offers special handling solutions for your cargo, the crane system used at the terminal supports these operations with its state-of-the-art technology.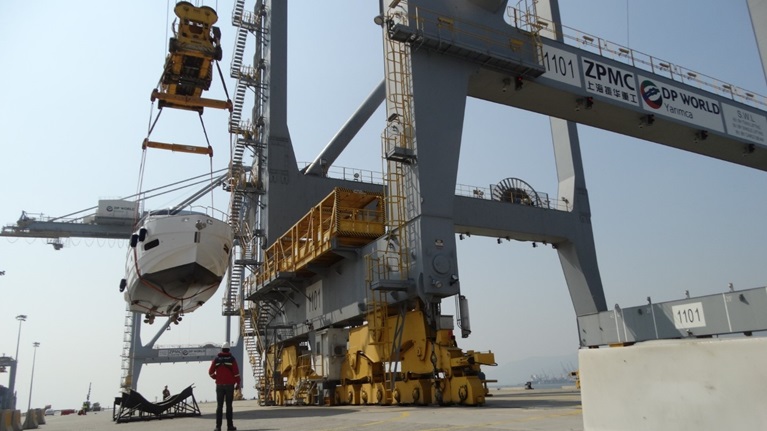 We use cookies on this site to enhance your user experience. By continuing to visit this site you agree to our use of cookies. Learn More