DP World Yarımca connects Körfez with the Silk Road
Date: 22/08/2019
DP World improving the Yarimca branch line as part of our Railway Upgrade Plan so more goods can be transported by rail, supporting the growth of the Turkish economy and reducing lorries on the road.
Started operating in the İzmit Bay in 2016, DP World Yarımca Container Terminal is now connected to the railway network with a one-kilometer long junction line. The line connects the port not only with anywhere within the reach of the national railway network, but also with the Caspian Sea and China via the Kars-Tbilisi-Baku Railway.
The new line will allow DP World Yarımca, which is the port of call for major shipping lines, to serve any location in Turkey where the rails reach.
Construction works for the junction line, which started in January 2019, were completed in as short as 6 months and the line was opened with an inaugural ceremony on July 30th, 2019.
Connecting the terminal with the Kocaeli-İstanbul rail line, the one-kilometer junction line, which is designed to suit block-train operation, enables trains to reach the quay, where cargo is directly loaded on or unloaded from wagons by DP World Yarımca's electrified RTG cranes.
Kris Adams, CEO DP World Yarimca commented "Rail is becoming the mode of choice for an increasing number of shipping lines, forwarders and shippers to move their goods to and from ports. It provides cost, environmental and reliability benefits for many customers and now DP World Yarimca will offer more rail services, to more destinations"
The railway integration will expand DP World Yarımca's hinterland to various inland provinces including Ankara, Eskişehir, Bilecik and Kütahya, allowing the terminal to ensure safe and economic transport of metal, mineral, ore, marble and machinery to the port from where they will be shipped worldwide.
Noting that the rail line stretches all the way to China over the Kars-Tbilisi-Baku line, which is part of the new Silk Road, DP World Yarımca CEO, Kris Adams commented that this move will make DP World Yarımca a gateway to EU countries over middle corridor of modern silk road. Adams further reminded that DP World is also providing management consultancy at Aktau and Khorgos ports in Kazakhstan and said, "I believe that our port, which plays a critical role in connecting the Chinese market with Europe, will also contribute to Turkey's strategic positioning."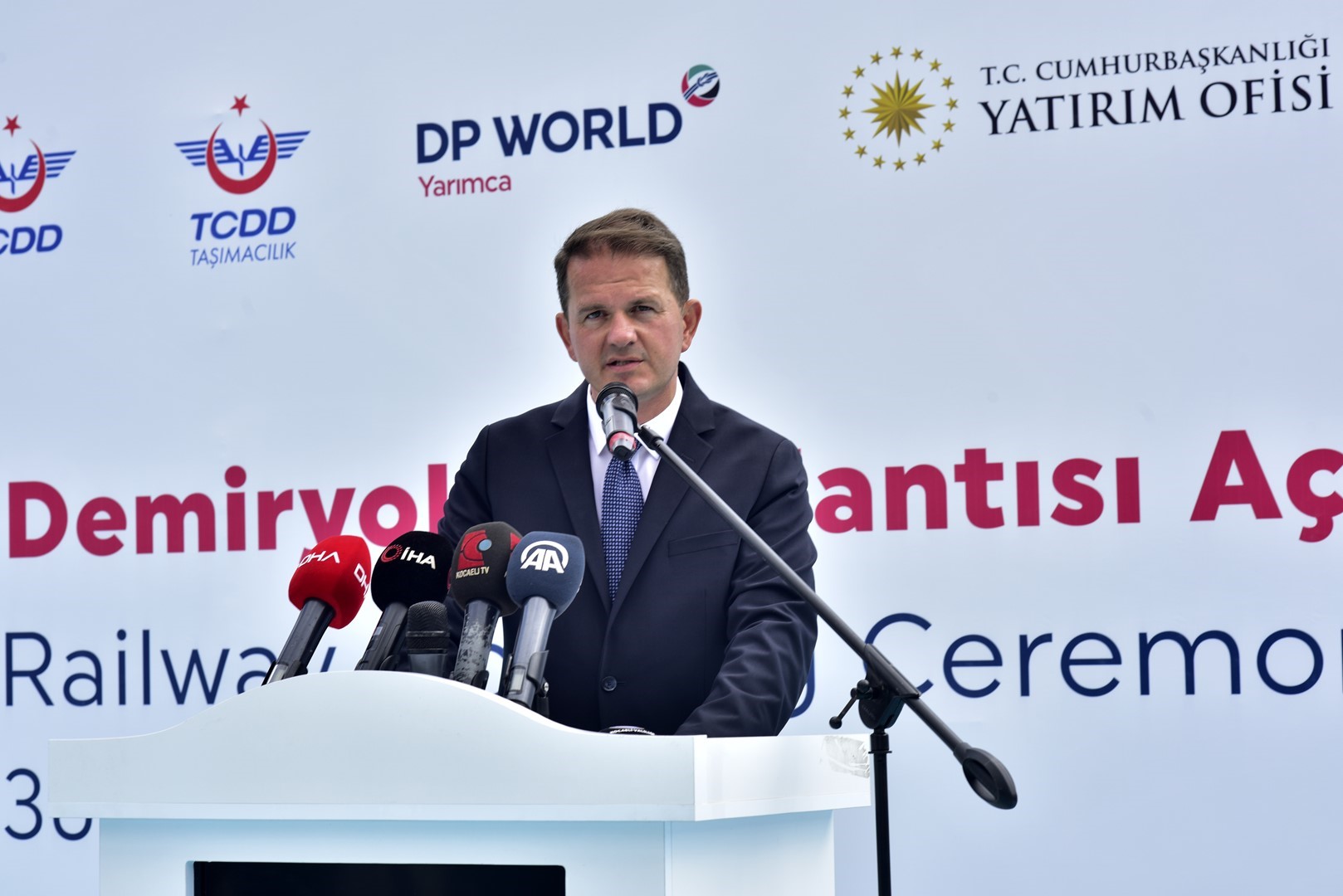 Head of Presidential Investment Office Arda Ermut said : "Turkey's momentum in the past 17 years is by no means a coincidence. In addition to the improvement of the business and investment climate, Turkey's strategic location, dynamic population, and qualified labor force have enabled our country to become an attractive investment destination and a logistics hub. With the commissioning of this railroad, we are offering Yarimca access to each single point in Turkey where there is an available railroad network. Our primary objective is not only to boost port and railroad investments in Turkey, but also to ensure that investors operating in Turkey have easy access to every corner of our country and to the entire world. Our team at the Investment Office has always attached priority to such multi-faceted investments like DP World, and we will continue to do so."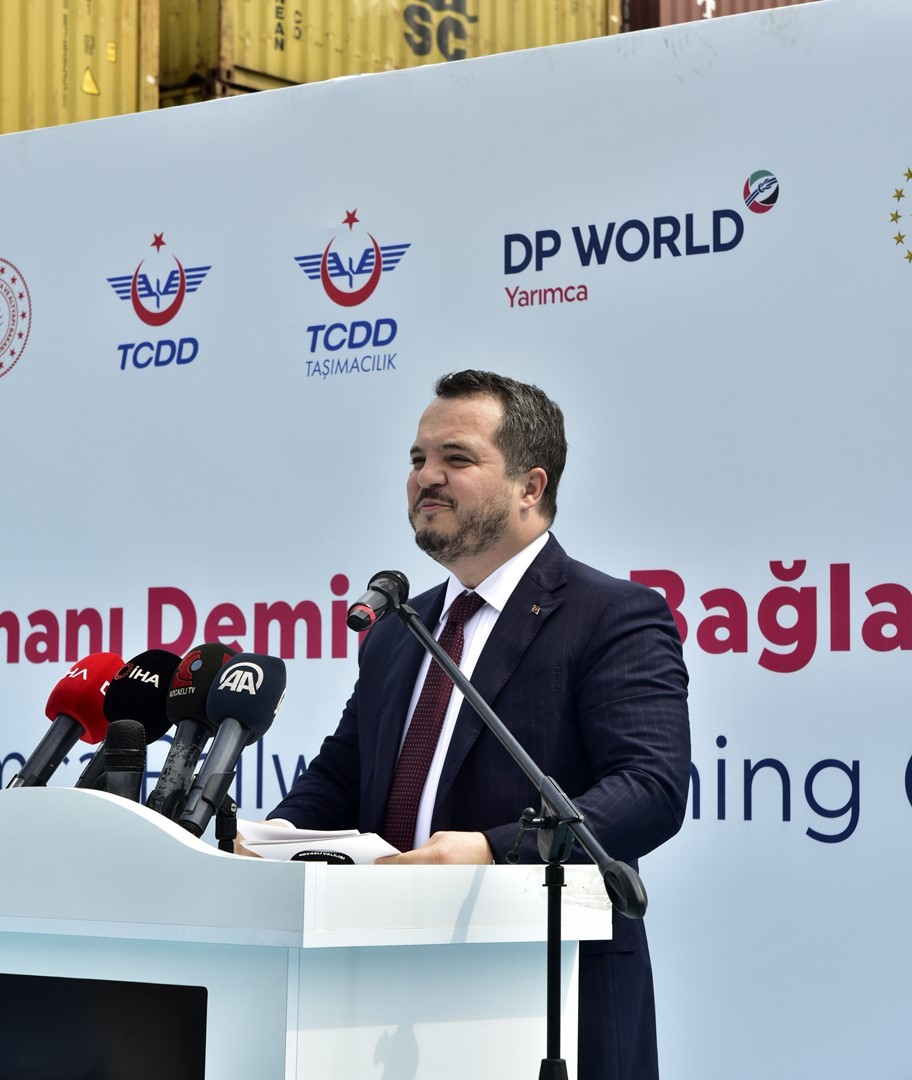 Minister of Transport and Infrastructure Mehmet Cahit TURHAN said "With this 1 kilometer long junction line built with its own mean, DP World connected the mega Yarımca Port with the main railway line.
This service is also a private-sector first in our country.
Thanks to this connection, this modern port is now able to serve anywhere in Turkey where the rails go.
This also includes the Kars-Tbilisi-Baku railway line which is very important for our government.
Speaking from a broader perspective, this line means that the Yarımca Port has indeed connected China to London directly."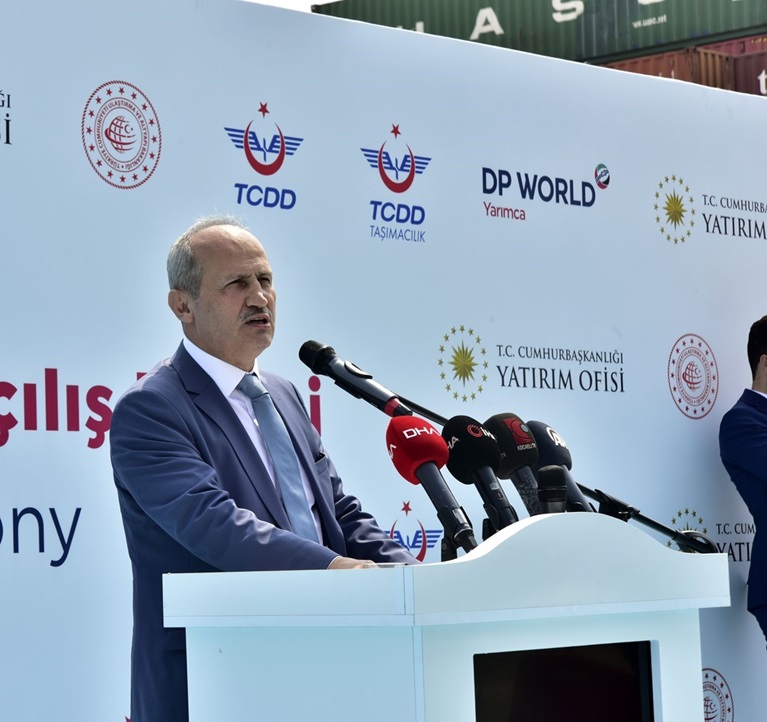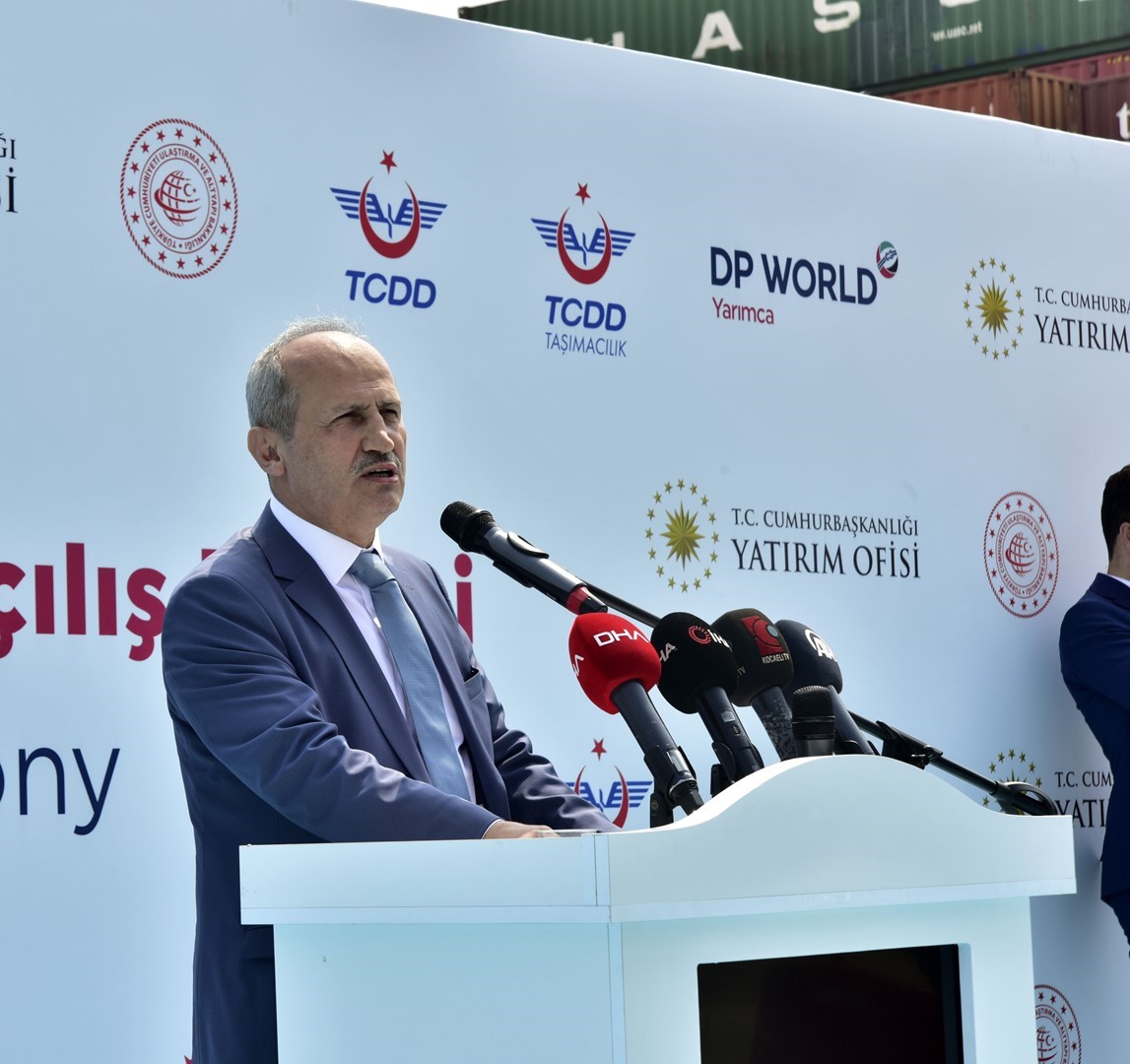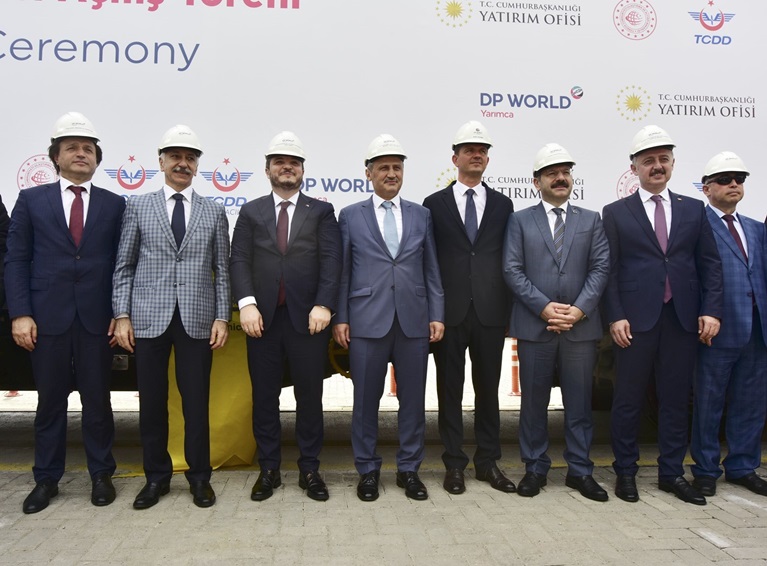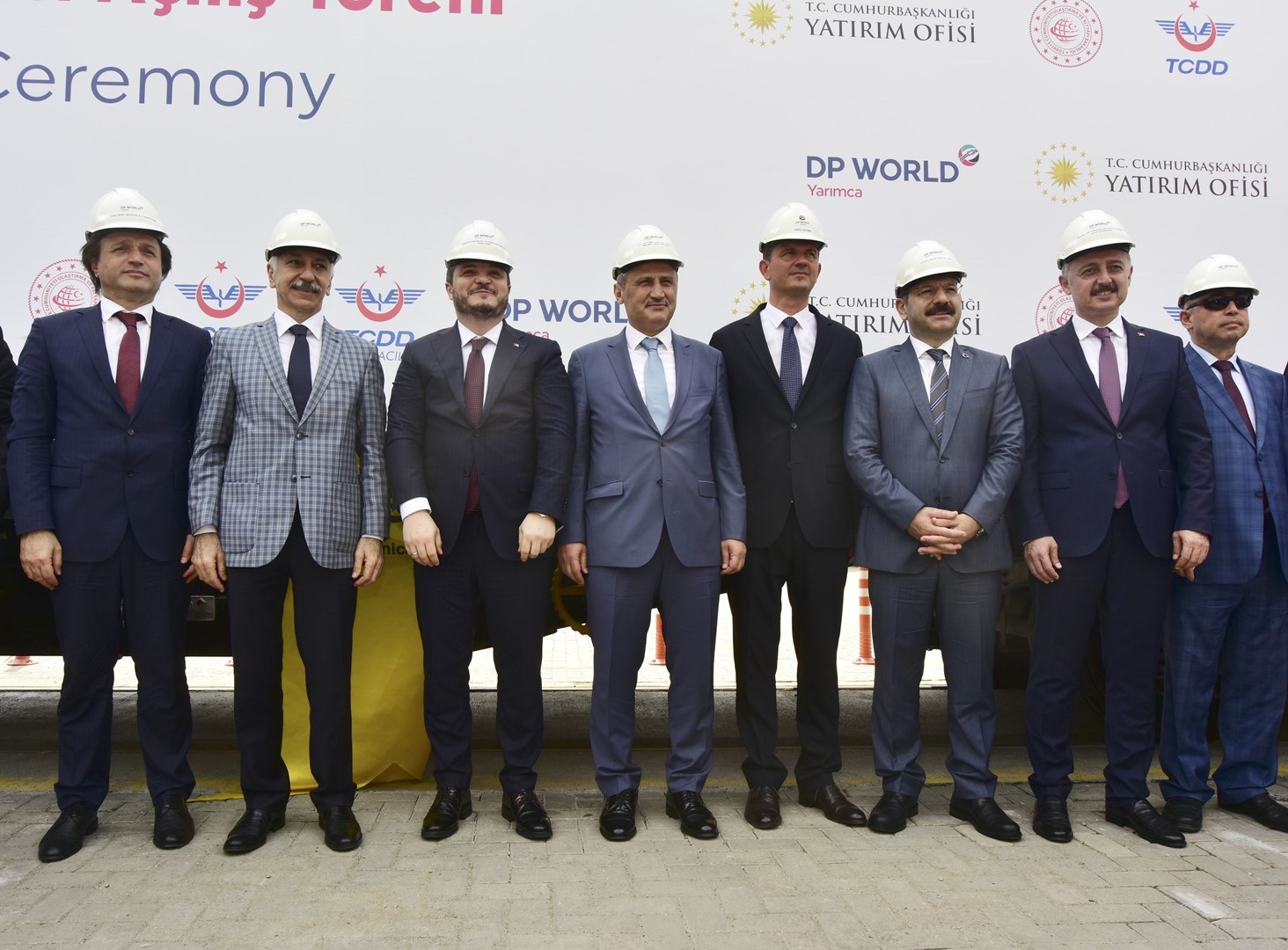 We use cookies on this site to enhance your user experience. By continuing to visit this site you agree to our use of cookies. Learn More