DP World Yarımca started implementing ISO 27001
Date: 22/07/2019
DP World Yarımca, which is rightfully reputed as Turkey's most hi-tech port, has started implementing the ISO 27001 Information Security Standard.
In today's world, where information spreads so quickly and easily, many companies have their own information protection systems in place. The ISO/IEC 27001 standard released by the International Organization for Standardization (ISO) in 2013 in cooperation with the International Electrotechnical Commission (IEC) identifies the steps to be taken for information security while minimizing loss of labor and time.
The management systematically reviews the organization's security risks in accordance with this standard, identifies which risks to take and which not to take, establishes risk management policies, and develops and maintains the organization's security controls to ensure information security within the framework of an inclusive management process.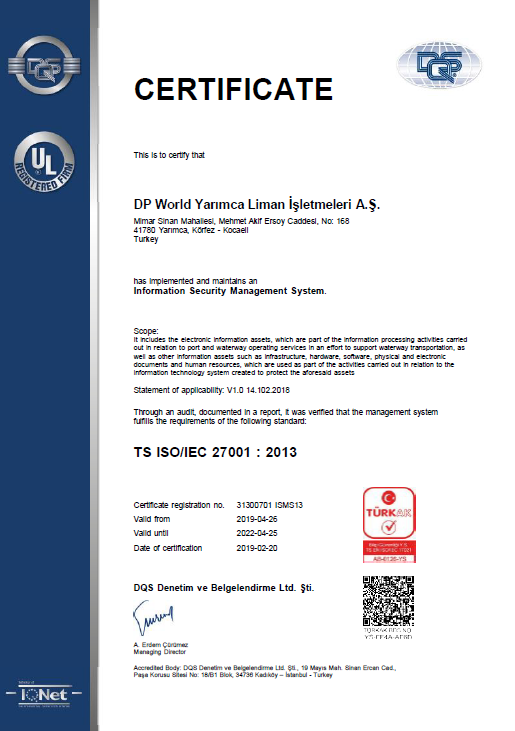 We use cookies on this site to enhance your user experience. By continuing to visit this site you agree to our use of cookies. Learn More