LOGISTICS

Related content

Our first white paper looks at how port-centric logistics solutions are creating opportunities that streamline supply chains, reduce transportation costs, and more.

Read more

DP World Cargospeed in partnership with Virgin Hyperloop will enable fast, sustainable delivery of cargo around the world.

Read more

INSIGHTS

Related content

A global research programme presenting data on private-sector sentiment towards international trade.

Read more

We're changing what's possible for everyone

Read more
Ports and terminals are the gateways to smarter, more efficient and more secure global supply chains.

We are hard at work reimagining the future, with step-change terminal handling innovations designed to streamline our global network of ports and keep things flowing.

Smart innovations like BoxBay, our intelligent High Bay Storage (HBS) system, are disrupting business-as-usual: increasing terminal handling speed, energy efficiency and safety, while decreasing operating costs.

Looking to the future, we have invested in Virgin's revolutionary Hyperloop technology, an advanced, on-demand, incredibly fast cargo pod system that will give cargo owners synchronised, seamless and intelligent movement of goods.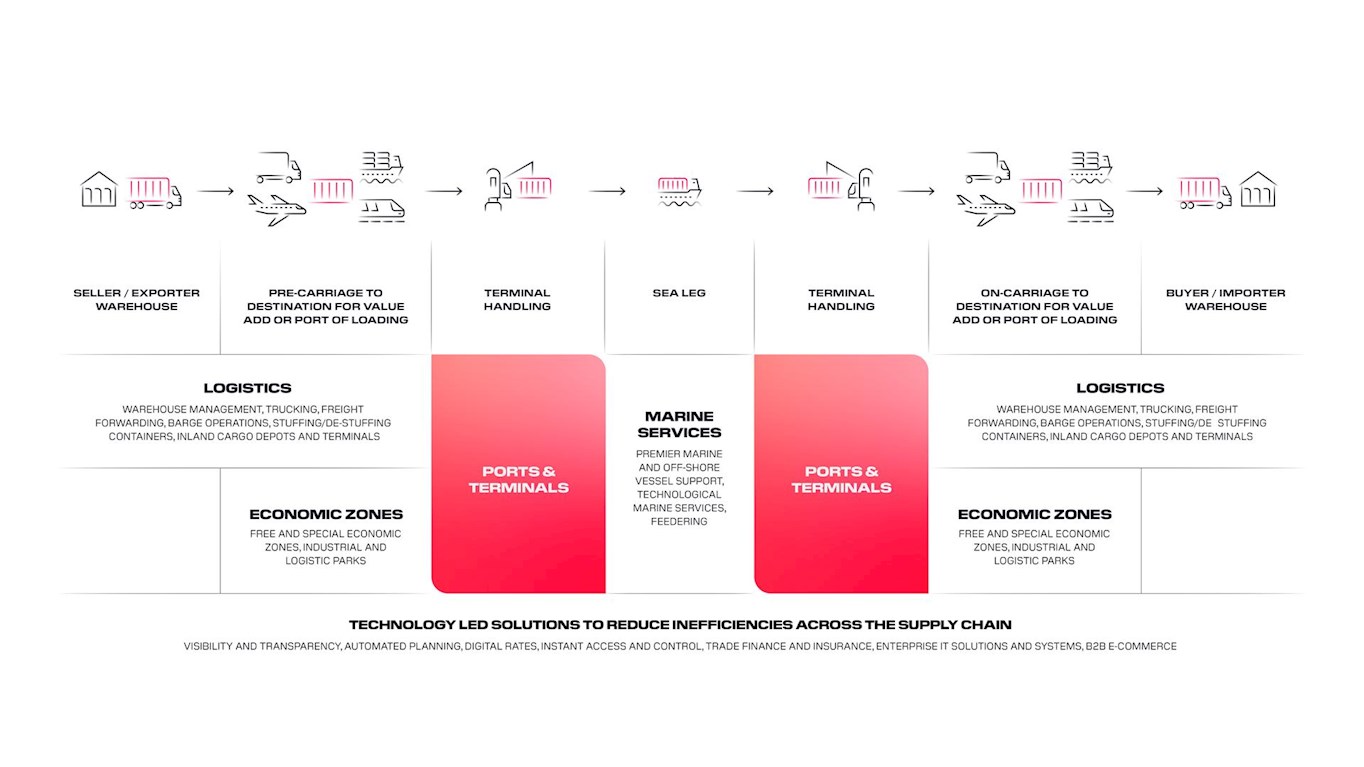 We're making supply chains more flexible by distributing shipments directly from ports. We can help you to streamline your operations, lower your costs and reduce your environmental impact. By shifting from city-centre depots to port-side hubs, you can get complete visibility of your cargo – and the ability to respond to market needs.
Read more