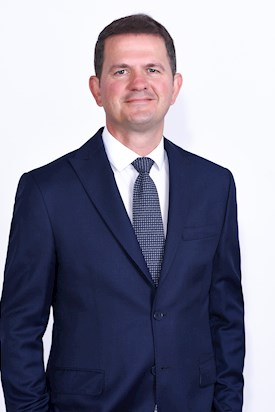 Kris Adams
The CEO of DP World Yarimca
Kris is the CEO and he is leading management team of DP World Yarimca. In his current role he manages one logistics park & container terminal in Turkey.
Kris joined DP World as Business Development Manager of Europe & Africa region in P&O. He continued to work for P&O in New York and Sydney offices in 2005-2006. Upon the acquisition of P&O by DP World, he took on a Commercial Director role in their Antwerp operations. And moved General Manager role in 2012. He was promoted to Yarımca Terminal CEO in 2016.
Kris has a master's degree in Applied Economics (major: advanced Finance) from University Antwerp. He also has MBA from the Vlerick Leuven Gent Management School . He speaks fluent Dutch, English and French.