About Us

Related content

DP World is the third largest operator in container terminal activities in the world.

Read More

Take a look at our network of ports, terminals, parks and economic zones around the world.

Read More

Services

Related content

We are focused on providing support to our customers in order to manage their goods in the most efficient way. We help them manage their costs efficiently whether they consolidate profits in an established market or emerging markets.

Read More

Using all available resources, we strive to enable the most efficient production and cargo movement around the world. Global network of our ports and terminals, based on revolutionary technologies, provides possibility of using all logistics services.

Read More
DP World Novi Sad - one of the most productive ports on the Danube
Date: 01/10/2020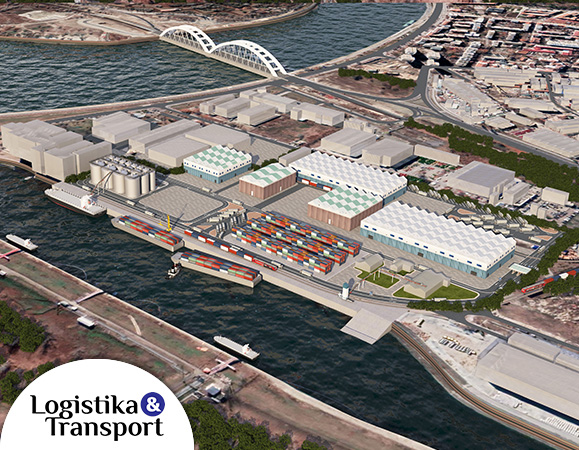 With five deep-sea berths, 800m of linear quay-side and XX quay cranes, we can provide mooring for 5 vessels simultaneously. The quay area is supported by warehouses of 39,220m2 of closed and 100,000m2 of open storage space.
In 2019, P&O Ports FZE from the United Arab Emirates, managed by DP World, became the owner of the Port of Novi Sad as a result of the privatization process of the Port of Luka Novi Sad initiated by Government of Republic of Serbia. P&O Ports FZE is specialized company on managing small, multi-purpose ports, including container terminals, as well as bulk and general cargo handling.
Our investment to upgrade infrastructure this year, includes a new, modern packing machine for bagging goods in jumbo bags, expected to come online in July. Capacity of the packing machine is 80 tonnes per hour, which will ensure the terminal is one of the most productive river ports on the Danube. We provide our customers with complete logistics solution covering import from handling cargo, packaging and storage of bulk and bagged goods. To further re-in force our commitment to improving the port, next year were are expecting to add a silo with a total capacity of 40,000 tons as well as develop a modern, intermodal container terminal.
Over the next three years, investments and modernizations planned include:
Increasing port handling capacities
Construction and modernization of storage systems
Development of Additional logistics services and support
Port area infrastructure
Reconstruction of existing storage spaces
Adaptation of the passenger terminal
We have the capabilities and solutions to become your supply chain partner of choice, adapting innovative solutions for your requirements, all with the aim of obtaining an optimal management, cost reduction with a low carbon footprint.
We use cookies on this site to enhance your user experience. By continuing to visit this site you agree to our use of cookies. Learn More