Women at DP World in Australia
Date: 10/03/2021
"Part of being successful at any level in your career is trusting yourself"
- Tory Kakoschke, Head of People, Australia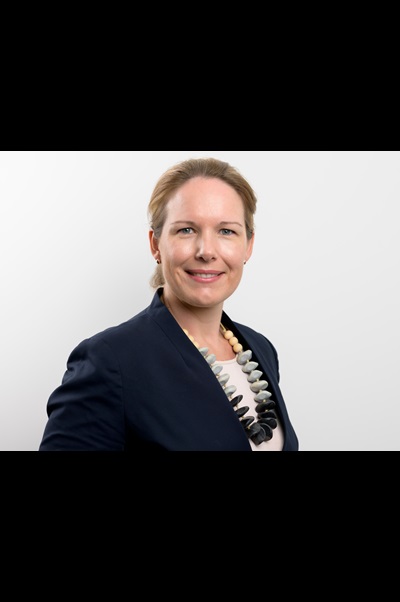 To coincide with International Women's Day 2021, we're shining a spotlight on women at DP World Australia to help dispel myths about our industry, share their working experiences, and discuss gender equality. Read our interview with Tory Kakoschke as she discusses what it's like to work at DP World.
Have you always known what you wanted to achieve in your career?
Tory: Yes, I've nearly always had a clear plan of what I want to have achieved in any 3-5 year period. My family tells me that at age three, I wanted to be a lawyer, and after a stint studying economics and politics and working in some interesting roles through Uni, that is what I did. My interest in people and passion to help solve people's issues have led me on an interesting journey to DP World.
What is the most annoying stereotype about women you have dealt with in your career?
Tory: Being underestimated. I found earlier in my career that people would make assumptions that you were not interested or capable at certain tasks or jobs because you are a young woman. I was encouraged to believe I could be or do anything I put my mind to, so this kind of blatant inequality seriously frustrated me and motivated me to prove them wrong.
As a woman leader, what have been some key challenges you have overcome?

Tory: Backing yourself. For various reasons, I think sometimes women can be the toughest critics of themselves. Part of being successful at any level in your career is trusting yourself, having a go (sometimes multiple times), and learning from your experiences.

This kind of perseverance helps you develop and is very valuable when you are the only woman in a meeting, on a project, or in Court - which is becoming less common in a modern society like Australia.

What could stevedoring and logistics industry do to increase inclusivity, especially women in frontline and/or leadership roles?

Tory: We have to continue to embrace change, the world is changing, and we need to keep pace with those changes- people are very adaptable and surprising. We need to think outside the box and leverage innovative ideas to help us keep moving forward and growing our business, as our shareholders expect we will.

When we are open to the idea of change being positive, we can appreciate and realise there is a clear business imperative for different perspectives and experiences, which are valuable to help solve problems in a new way. That is the essence of creating a diverse and inclusive culture - it creates space for new points of view.

What will be the biggest challenge for the younger generation of women in the workforce?
Tory: It is hard to predict the future, especially after the past 12 months. I assume we will continue to see a trend in the growth of knowledge workers - an increase in those roles that technology can't perform. This will involve solving those problems that machines can't, even those with artificial intelligence. So, for younger women entering the workforce, I think skills that equip you to look at problems and connect information in innovative ways will be a growth opportunity.
What's a little-known fact about you?
Tory: I'm related to former South Australian senator Skye Kakoschke-Moore. Her father has done a lot of work tracing my dad's family tree- all the way back to Prussia (now Poland) when the Kakoschke's first arrived in Adelaide in 1851.
Who has been the most inspiring person you have worked with and why?
Tory: I have worked with a great manager, who is now a friend. Early on in my career, he helped me reframe my enthusiasm into a set of skills that is valuable in business. I learnt you could have passion and talent, but you need to understand what the customer needs to be successful. When I look back, I think it was like a modern day-apprenticeship.