Enterprise agreements finalised at DP World in Australia
Date: 22/02/2021
Enterprise agreements reached at DP World in Australia deliver industrial stability at all terminals nationwide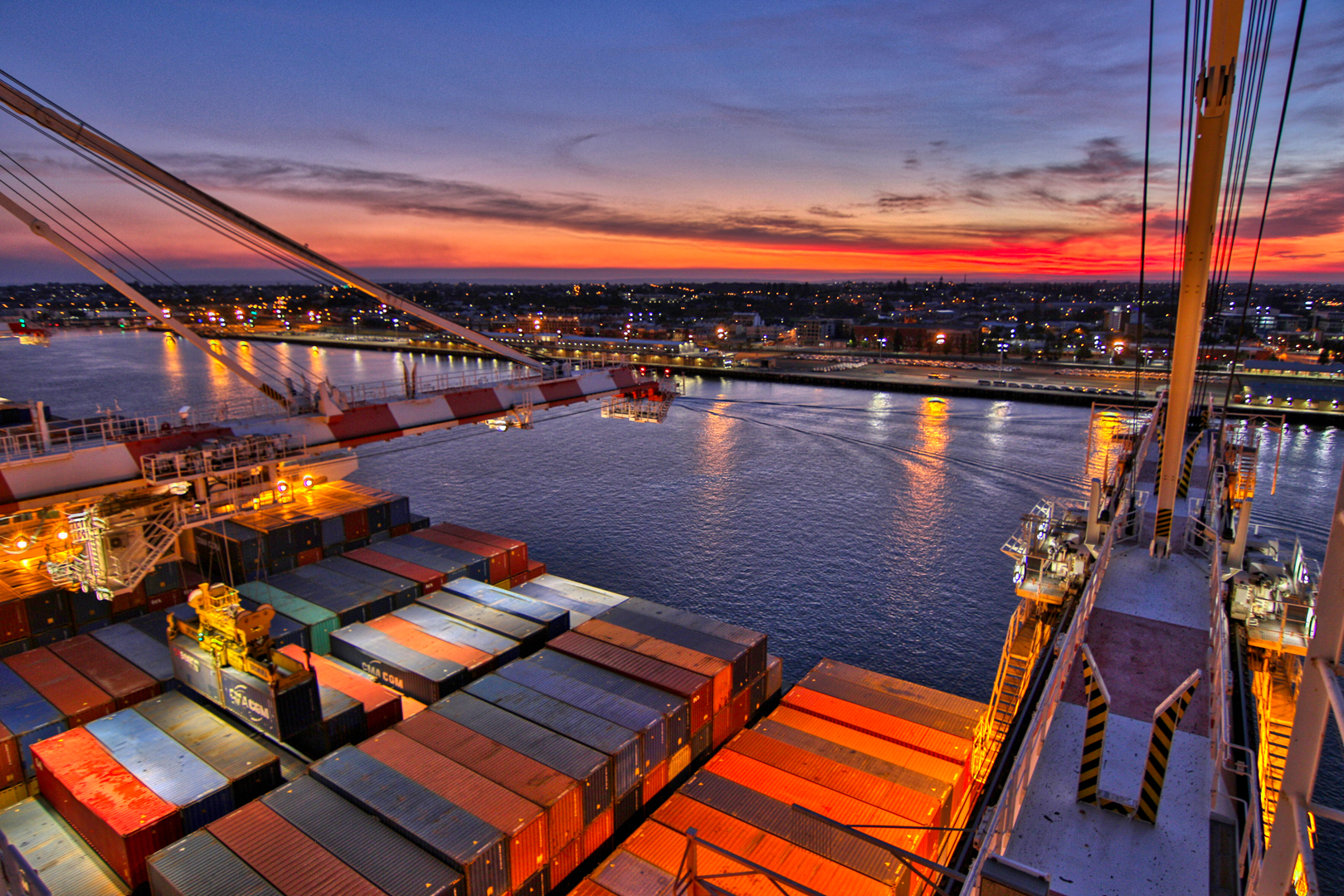 Sydney, Monday 22 February 2021: DP World and the Maritime Union of Australia (MUA) have finalised all four enterprise agreements at DP World's terminals, concluding a two- and a half year negotiation process for replacement agreements.
A final ballot held today at DP World Melbourne saw the majority of employees vote in favour of their new enterprise agreement.
With DP World's Melbourne agreement finalised, and agreements now in place at DP World's Brisbane, Sydney, and Fremantle terminals, workplace negotiations at DP World are complete.
In addition to finalising agreements, DP World has enjoyed five months of zero industrial action at its East-Coast terminals. This stability has enabled the resumption of pre- bargaining levels of productivity and reduced congestion in the Australian network.
Andrew Adam, DP World Chief Operating Officer, Australia, said:
"We're very proud of the enterprise agreements delivered for DP World, which will remain in place until the end of 2023."
"The agreements provide a strong and stable platform to encourage the growth of our business, secure fair terms for our employees, and support productivity improvements for our customers."
"All DP World terminals are operating normally and with no berthing delays. We are proud that we have had no industrial action for the last five months and have provided reliable service to our customers at our ports."
"Our terminals will continue to accept subcontracts, ad hoc callers, and above contract exchanges which includes empty container repositioning, during a time when shipping lines are experiencing extensive delays in overseas ports."
"While congestion, industrial unrest, performance, and pandemic-related issues have adversely impacted Australia's containerised trade supply chain in recent months, DP World has been operating above productivity expectations."
About DP World
We are the leading provider of smart logistics solutions, enabling the flow of trade across the globe. Our comprehensive range of products and services covers every link of the integrated supply chain – from maritime and inland terminals to marine services and industrial parks as well as technology-driven customer solutions.
We deliver these services through an interconnected global network of 127 business units in 51 countries across six continents, with a significant presence both in high-growth and mature markets. Wherever we operate, we integrate sustainability and responsible corporate citizenship into our activities, striving for a positive contribution to the economies and communities where we live and work.
Our dedicated, diverse and professional team of more than 56,000 employees from 134 countries are committed to delivering unrivalled value to our customers and partners. We do this by focusing on mutually beneficial relationships – with governments, shippers, traders, and other stakeholders along the global supply chain – relationships built on a foundation of mutual trust and enduring partnership.
We think ahead, anticipate change and deploy industry-leading technology to create the smartest, most efficient and innovative trade solutions, while ensuring a positive and sustainable impact on economies, societies and our planet.
We use cookies on this site to enhance your user experience. By continuing to visit this site you agree to our use of cookies. Learn More