DP World Sydney dismantles crane, ushers in next-generation infrastructure
Date: 08/03/2021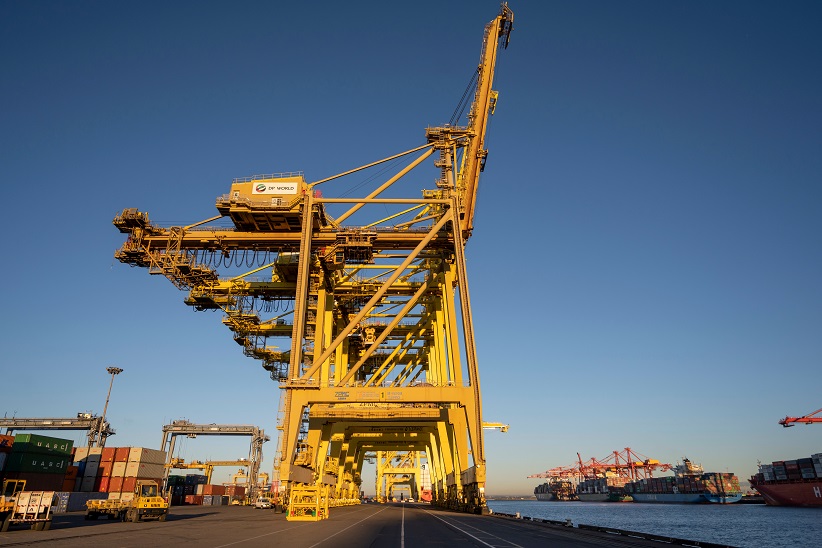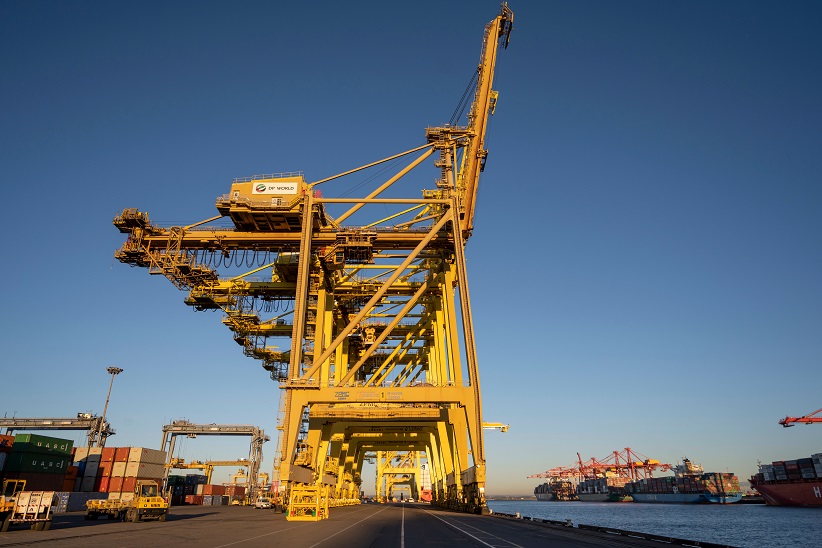 Out with the old, in with the new – Pacific 2000 Quay cranes were replaced by ZPMC PostPanamax at DP World Sydney in 2018, pictured above
Sydney, Tuesday 9 March: Twenty years of service, 16 months to build, and only 15 days to dismantle. DP World's Sydney terminal has bid farewell to its only Pacific 2000 Quay Crane, in service at DP World Sydney since 2000.
Capable of lifting 40 tonnes, servicing a maximum vessel size of 5,000 TEU, and with a vessel outreach of 15 containers, Quay Crane 8 was a hard-working member of the DP World Sydney team for two decades.
Crane enthusiasts can view the golden giant's dismantling online. The decommissioning process took 15 days, captured through time-lapse technology which filmed the complete pack-down and compressed it to a 30-second video.
Mark Hulme, General Manager at DP World Sydney, said:
"While the team at DP World Sydney was sad to say goodbye to such a fixture at our Port Botany quayline, it has been replaced by industry-leading infrastructure in our ZPMC Post Panamax cranes."
"DP World's three most recent Post Panamax cranes are amongst Australia's newest, and most impressive, capable of working vessels as large as 10,000 TEU."
"The purchase of these cranes were part of a multi-million equipment investment in 2018 across DP World Australia, which has enabled us to service the ever-increasing vessel sizes commanded by global trade and our customers."
The Australian-designed Pacific 2000 Quay Crane crane loaded and unloaded thousands of containers from hundreds of vessels calling DP World Sydney during its working career.
DP World Sydney is in Botany Bay, in Sydney's South-East. With easy access to motorways and a direct rail link, the terminal is well-located to transport cargo anywhere in Sydney, New South Wales, or interstate.
We use cookies on this site to enhance your user experience. By continuing to visit this site you agree to our use of cookies. Learn More