We value and respect the different perspectives and experiences of our people. We aim for an inclusive work environment where everyone can realise their full potential.
In what's traditionally known as a male-dominated industry, a large part of DP World's Inclusion and Diversity strategy focuses on women. In our ports and terminals, logistics parks, and economic zones around the world, women are working in groundbreaking roles that are revolutionising the industry. Greater diversity in the workplace fosters creativity and helps us to spark innovative thinking. The impacts of this are evident, helping us transform from a 'manpower' business to a 'brainpower' business.
At DP World in Australia, we support a number of organisations that align with our strategic sustainability goals to promote diversity and inclusion. DP World in Australia is a founding member organisation for the Wayfinder initiative which aims to increase the number of women in supply chain jobs, careers, and training.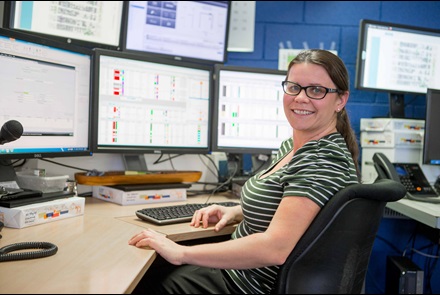 We are also a Gold sponsorship member of WISTA (Women's International Shipping & Trading Association) a non-profit organisation for women within the shipping and trade sectors. WISTA Australia promotes networking and educational opportunities for female participants in the maritime industry, increasing and strengthening both Australian and international trade.
DP World promotes the MentorHer Program, an annual mentoring program that encourages personal and professional development through one-on-one learning sessions.
We also partner with Indigenous mentoring organisations, such as the annual Quandamooka Jarjums camp at Minjerribah North Stradbroke Island.