19 Years of DPWORLD Constanta
Date: 26/04/2023
DP World - 19 years of smarter, faster and more sustainable trade flow in Romania
How DP World contributes to the modernization and development of the Port of Constanta and the smart end-to-end supply-chain services in Romania
April is a special month at DP World. It is the month that marks the anniversary of our activity in Romania. We are celebrating a special moment together - 19 years of sustainable development and we would like to thank you from the bottom of our hearts for all the trust you have placed in us over the years. We set off on our journey in April 2004. After 19 years and more than 11 million TEUs successfully handled, we can honestly say that we could not have got here without the support of everyone involved.
We are proud to be able to look back and see how much we have grown together. At the same time, being close to the completion of one of the most ambitious projects in our history, we are as confident as we can be about the prospects the future holds.
Our team - the heart of DP World's activities
Nineteen years ago we entered the Romanian market with big plans, with the desire to support the development of the Port of Constanta and to make Romania a strategic supply-chain hub in Europe and the world. We came from the position of a global leader in end-to-end logistics services, with know-how and a lot of enthusiasm, facing the challenge of the first massive investment in Europe.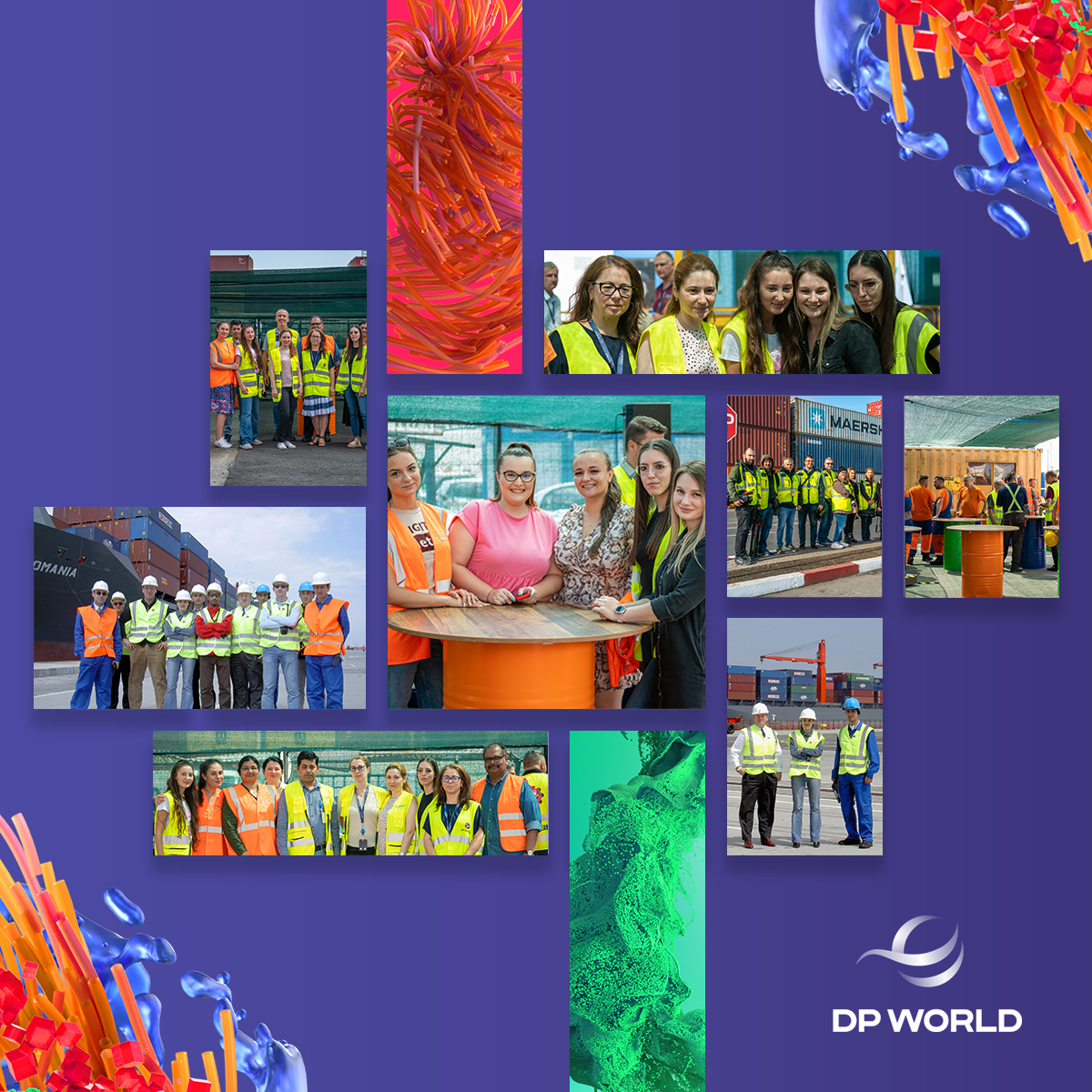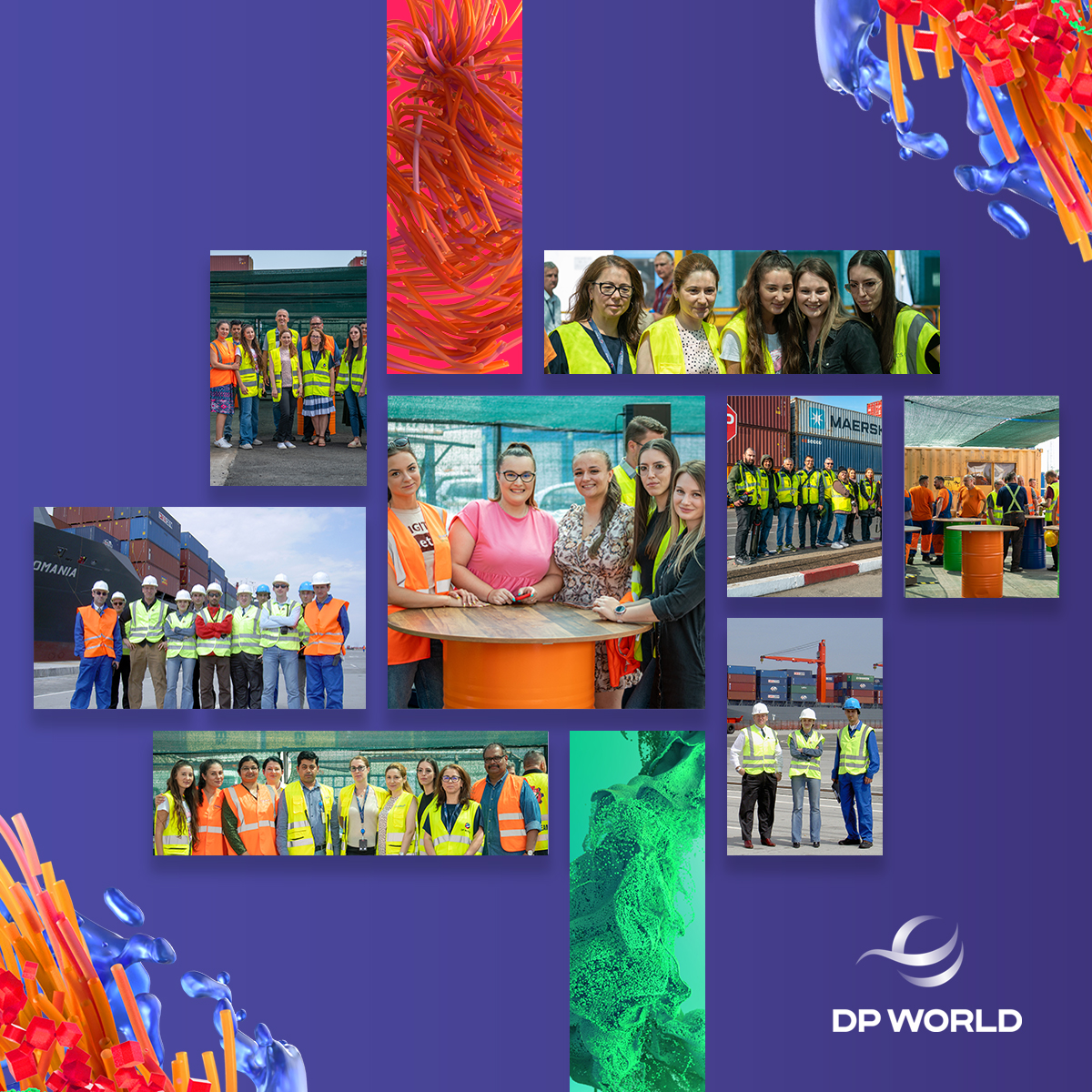 "DP World's first investment in Europe and one of the first outside the Middle East was in Romania. From a strategic perspective, this investment was one of the group's best, contributing massively to the growth of the Romanian logistics market. At the same time, DP World gained very good access to a very dynamic region, Central and Eastern Europe", recalled Cosmin Cârstea, CEO of DP World Romania, on the occasion of our anniversary. These words reflect once again the importance we attach to the Romanian market and our commitment to its development.
Today, in 2023, we look back with joy and we can only say that we are grateful for all we have achieved and confident in the future that awaits us. We are determined to continue to invest in Romania and contribute to the growth of the local industry and the development of the country's supply-chain infrastructure.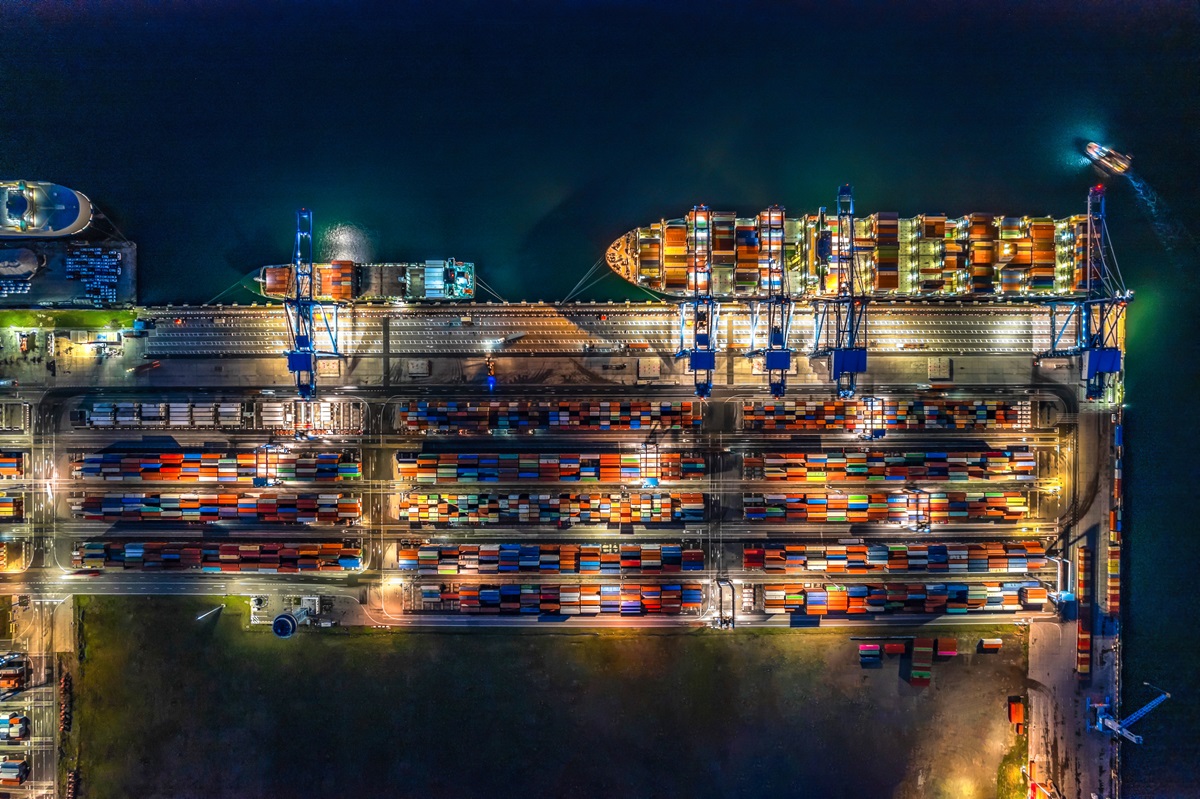 Investments in infrastructure, technology, and services for our customers
Our plans include the expansion of the our terminal from Constanta with new facilities, the inauguration of the RO-RO & Project Cargo terminals , the development of the Aiud and Dornesti intermodal hubs, and new technologies that will easily integrate logistic flows and will help everyone involved. , and . These ambitious plans could not have been realized without a key helper - our team. But we cannot fail to mention the successful collaboration we have with both local authorities and our customers.
Our team in Romania made up of talented and dedicated professionals, has always been at the heart of our work. We all work in unison to ensure efficient and high-quality operations within the Port of Constanta and the other projects we are involved in. We take pride in every member of our team and are grateful for their contribution to achieving our goals.
Some of our colleagues were part of the very first operations in 2004, including Sergiu Mogoșanu, Head of Engineering. Sergiu has been with us from the very beginning. "Nineteen years ago, the CEO at the time asked me if I had ever seen a container terminal, and I said no. Three weeks followed in one of the largest container terminals in the world, Dubai's Jebel Ali port, where I got used to all the functional processes of a technical department. After I returned, for 9 months I filled the position of shift engineer with another colleague. Today, over 70 colleagues are working in the technical department, many of them with over 7 years experience in a container terminal," he recalls.
Prioritize Customers, Deliver Growth, Collaborate to Win, Adapt & Evolve, Build for a Better Future,
Over the years, we have invested significantly in infrastructure, technology, and services to be able to offer the best smart end-to-end logistics solutions to our customers. We have developed strong partnerships and offered tailor-made solutions for our customer's specific needs. We are proud to be an important player in the Romanian logistics market and to contribute to its development. And we are proud of projects such as the new intermodal terminal, which will be able to link Romania to logistics hubs in Europe and Asia, with a significant positive impact on the whole region.
Not only our business activities but also our commitment to sustainability and social responsibility are aspects to which we pay particular attention. We are involved in numerous social responsibility projects and are constantly investing in key aspects that can add sustainability to our business. We care about our impact on the environment and are committed to protecting it for future generations.
As we move into the future we are committed to remaining a trusted partner to our customers and contributing to the economic development of the country. We will continue to invest in the development of port infrastructure, in future projects, and especially in people, to provide high-quality services and remain leaders in the Romanian logistics market. Thank you all for your continued support and valuable partnership!