Our Future: Three Legacies
'Our Future' looks beyond our business to address the lasting legacy we can create for our industry and society. Our vision for a better, more equitable world focuses on bringing positive change across the three legacy areas of Education, Women's Empowerment and Oceans.
Education: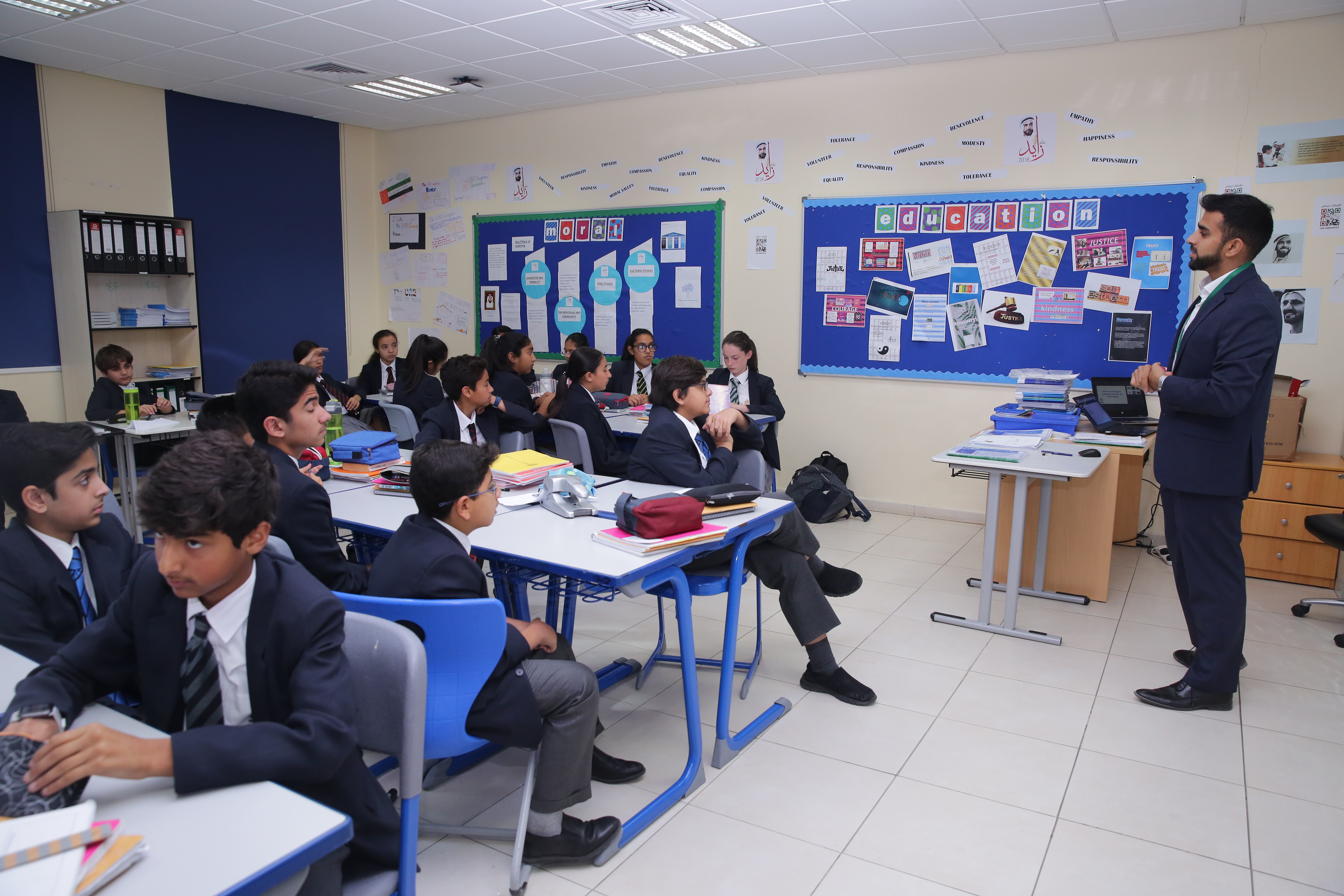 DP World's Education Programmes are run with the motto, 'Changing Lives, Changing the Future'. We intend to create a positive impact on the generations to come and the exiting global community by introducing relevant modules in regular curriculums related to geography, social studies and sustainability. With a goal to prepare the leaders of the future, it is important to inspire them and open their minds to subject areas such as sustainability and the maritime industry. Our focus is to develop economies globally especially where DP World has a presence, spread awareness about port operations and the logistic industry and create a future that combats prevalent sustainability problems.
Dubai Cares – Volunteer Emirates 2019

Through an exclusive edition sponsorship agreement with Dubai Cares Volunteer Emirates 2019, DP World UAE supports the mission to enrich the learning experiences of children and the youth. Our contribution helps volunteers to truly harness its incredible power, to make the not-for-profit schools in the UAE a place for children to not only learn but to thrive with the best experiences and facilities. By investing in our people and community, we help lay the foundation for their bright future.

Adopt a Classroom in Al Noor Center

DP World UAE is committed to provide rehabilitation and learning facilities for determined individuals and has partnered with Al Noor Center to launch a Tolerance Classroom. These sessions not only help determined individuals to become better educated and trained on key skills but also encourage, motivate and support them to develop their individuality and achieve their dream goals in life. This initiative strongly resonates with our continuous efforts in creating a better community for all.
Oceans
It is vital we not only protect but enhance the oceans, to safeguard blue carbon ecosystems and combat climate change through carbon capture, preservation and resilience-building. The ocean is the largest long-term carbon sink on the planet. It stores and recycles 93% of the earth's CO2, but the rate of loss of these blue carbon ecosystems is the highest among all ecosystems.
The ocean is also vital to our business and an important economic driver – generating $3 trillion in economic value globally each year. What's more, three billion people rely on marine and coastal biodiversity for their livelihoods.
With this much at stake, it is important we restore our oceans and natural ecosystems. We focus on blue carbon initiatives, particularly mangrove planting. This will safeguard our oceans and planet by combating climate change through carbon capture, preservation and resilience-building. As most of our global trading activities are through seas and oceans, we have devised Water Quality Monitoring, regular Beach and Harbour Clean-Up Drives and run initiatives with Seafarer's Centre. Organised campaigns such as 'Say No To Plastics' and 'Tree Plantation Day' also encourage the well-being of sea and ocean health.
Harbour Water Monitoring

DP World UAE constantly monitors the waters in which it operates by using the latest available technology. The monitoring is conducted using different methods, including handheld devices, 24/7 online monitoring probes and regular laboratory testing in compliance with regulatory requirements. Harbour supervision is also conducted through our workforce of competent divers, a specialist drone team, CCTV system and patrol vessels.

We invest in studies to enhance the environmental performance of Jebel Ali Port and Harbour by identifying potential risks and the best solutions to mitigate against them.
Clean-up Campaigns
DP World UAE runs multiple Clean Up campaigns each year focusing on oceans, waterways and proximity land environments surrounding waterfronts. We also conduct underwater cleaning campaigns through trained teams of divers to reduce the negative impact on ecosystems and marine life.
Women Empowerment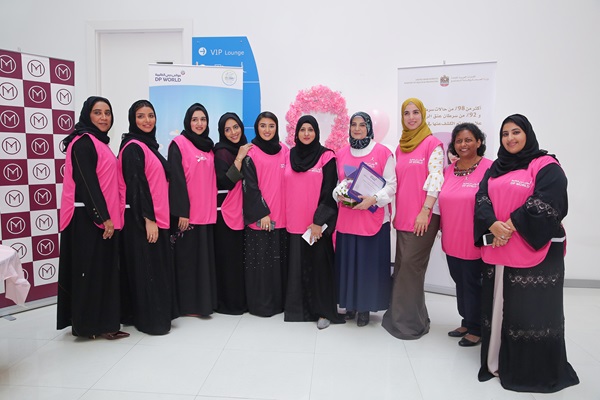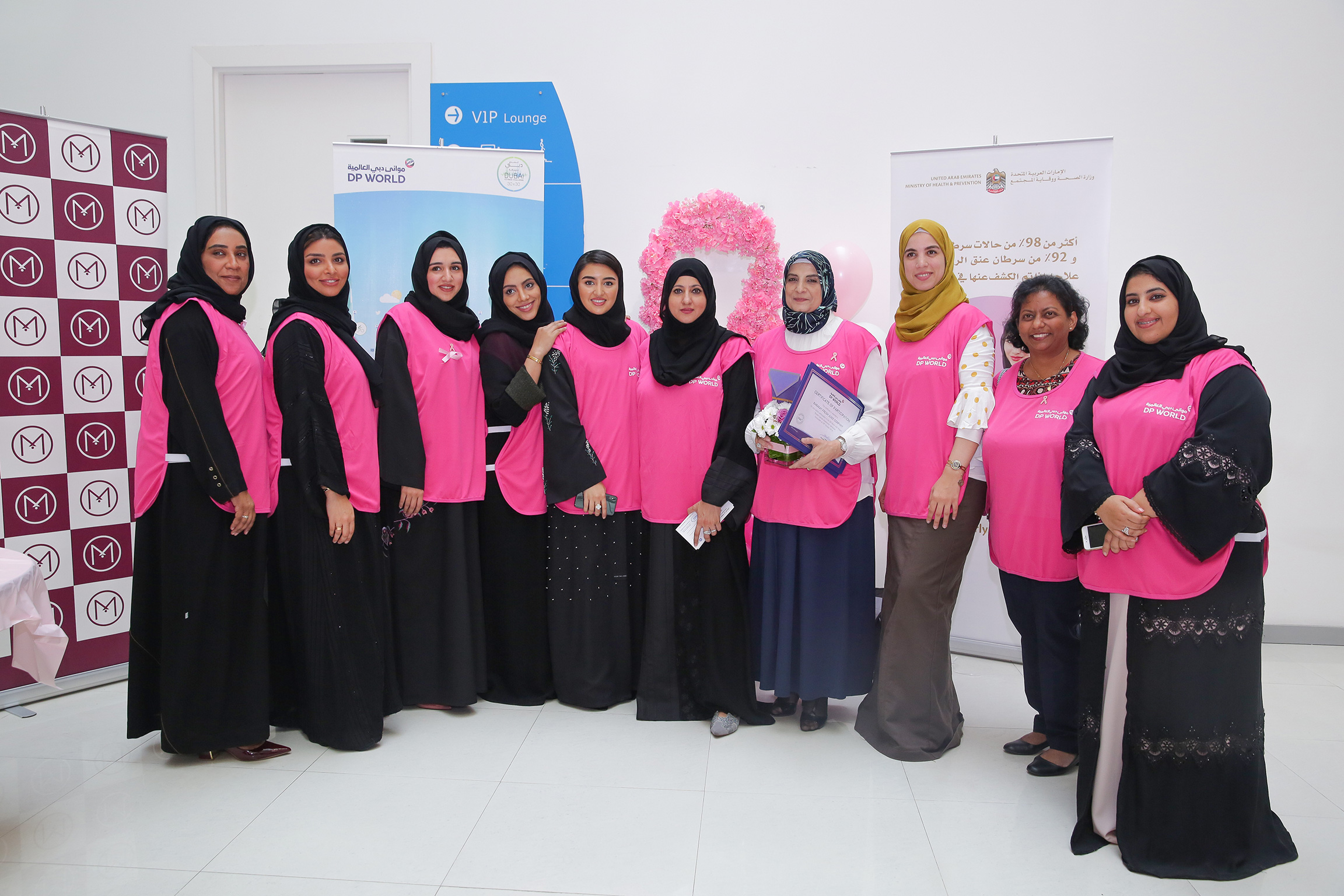 The trade and logistics industry is facing an annual skills shortage, particularly in the face of rapid technological development. With women representing a highly talented and skilled proportion of the workforce that is not being fully utilised, we are committed to increasing female representation to bring much needed skills and talent into the workforce.
In 2018, we launched a global mentoring programme – #MentorHer. The aim was to give all our female employees the opportunity to be mentored by a senior member of our business. In 2019, 121 women were mentored, and the feedback is overwhelmingly positive. We aim to have 1,000 female employees complete the #MentorHer programme by 2030.
At regional level, DP World, UAE Region has provided female employees with benefits such as Special Training Programs, Women Committee, 'Work From Home' for Working Mothers and many more. We believe in supporting the dynamic women community within UAE and have partnered with Dubai Foundation for Women & Children (DFWAC) to give them another platform to shine. We have also partnered with Emirates Red Crescent to support career-oriented women through their 'Al Ghadeer' initiative.