DP World, UAE Region's Bedaya summer programme 2021 acts as an incubator for Emirati calibre
Date: 23/08/2021
The programme aims to educate students about smart trade and operations in ports and free zones, qualifying them to pursue a successful career in the supply chain sector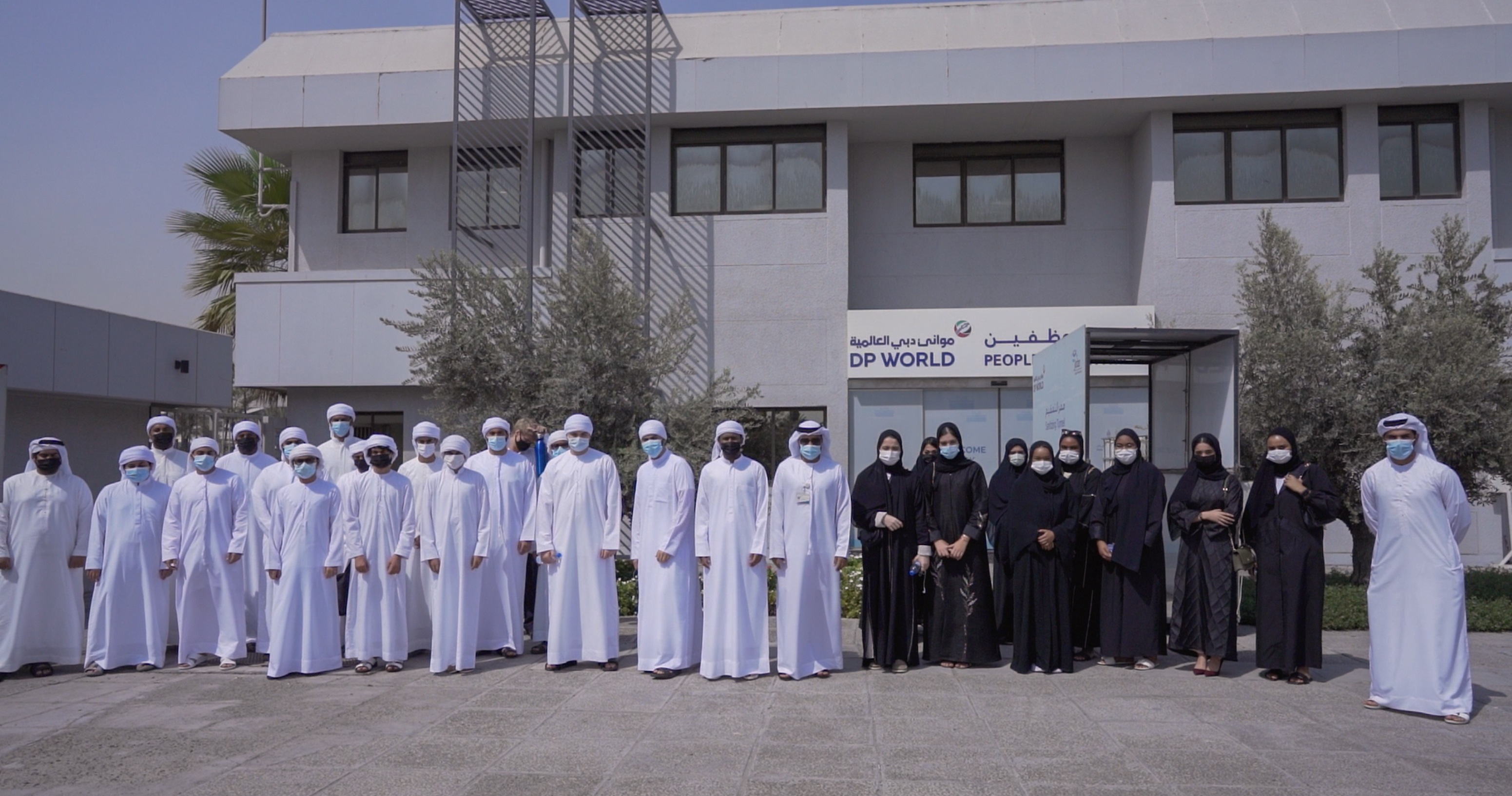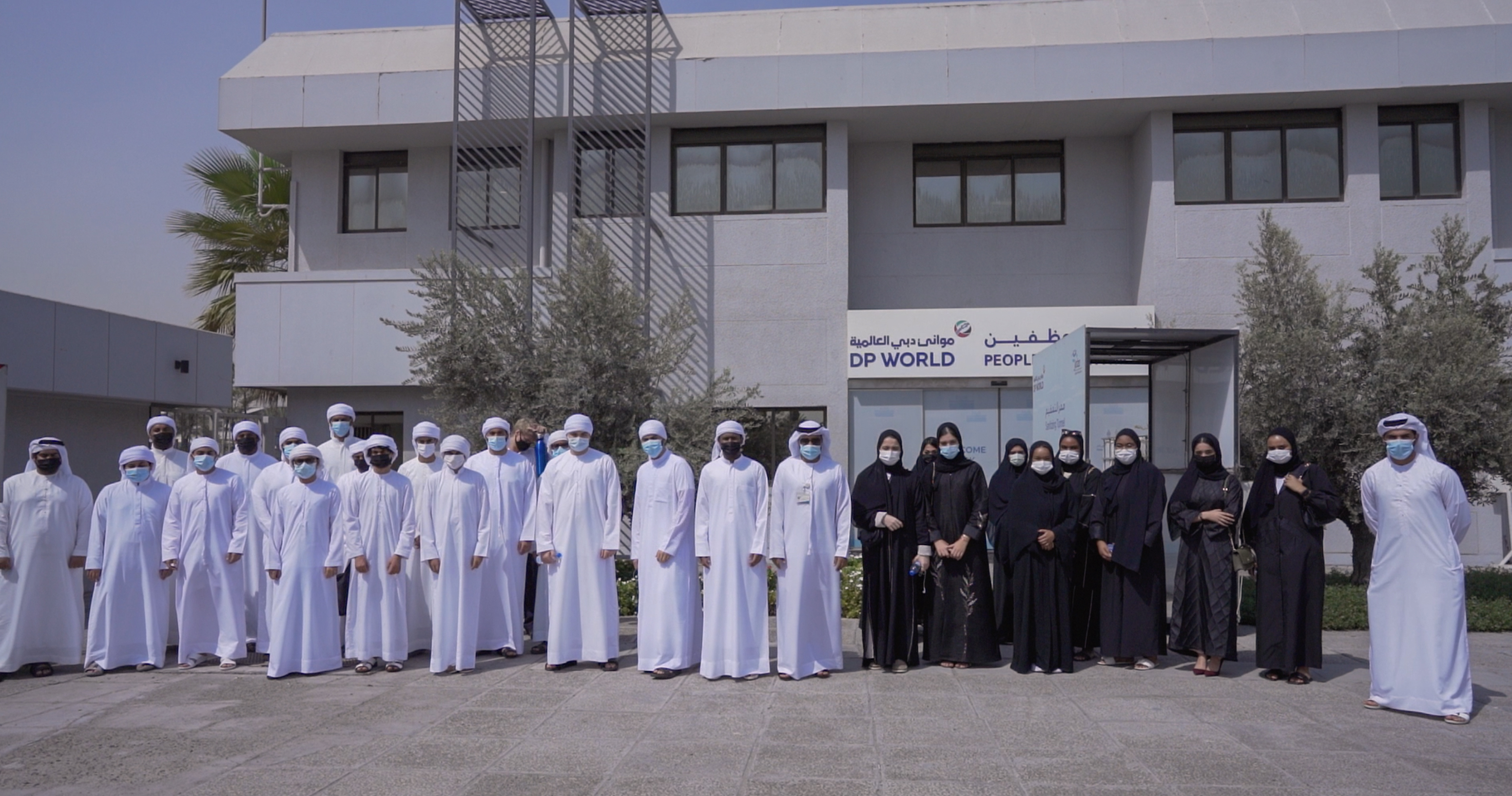 DP World, UAE Region, the leading smart trade enabler, concluded the new edition of the Bedaya Summer Programme 2021 that enables Emirati students to obtain job opportunities in DP World, UAE Region's flagships Jebel Ali Port and Jebel Ali Free Zone (Jafza). This programme was held in line with the entity's continuous efforts to empower Emiratis to build a successful career and acquire the necessary professional skills. It also enlightens them about the possibilities of establishing their businesses in the global supply chain sector and educates them about the capabilities of DP World in transforming Dubai into an international trading hub, living up to the entity's commitment to keeping trade flowing at all times. All participants were awarded certificates and a monthly remuneration.
So far, the programme has succeeded in training 193 students, grade 10 onwards, from various educational institutions. This year, due to the pandemic, the People Department at DP World, UAE Region adhered to the necessary safety measures, allowing only vaccinated students to attend the training physically. In addition, virtual sessions were also provided.
Nabil Qayed, Director of People & General Administration, People Department, DP World - UAE Region said: "Our strategic plan is built on being the preferred workplace for Emiratis. To achieve this, we launched multiple Emiratisation programmes to stimulate Emirati's career development. We are proud of what we have accomplished in this regard, as the percentage of Emiratisation in top leadership positions is now around 96 per cent. The Bedaya Programme goes beyond introducing participants to the opportunities we have, opening horizons for students to enter the world of entrepreneurship and benefit from their presence in Dubai. Furthermore, as the largest smart trade hub in the region, we hope to open a gateway for students to the global supply chain, supported by our digital platforms and smart service portals. Thus, presenting unlimited opportunities for them to establish commercial projects, and build applications and digital platforms through integration with our digital system."
Expressing his gratitude, Yousuf Al Sharfa from The University of Sharjah said: "This programme represented a quantum leap in my life. It was eye-opening to see these logistical and commercial capabilities in the city I live in. This programme has undoubtedly encouraged me to focus on my career and plan for my future."
Shahad Al Blooshi from American University in Dubai also expressed her enthusiasm about the programme saying: "During the summer, we end up wasting our time indulging in online gaming and on social media networks. For me, this summer was purposeful and fun. It helped me discover the limitless world of trade and the global logistics supply chain."
Mubarak Mubarak from Higher Colleges of Technology said: "I have never before participated in a summer programme with such a level of excitement. The in-depth information and the useful educational content DP World, UAE Region provides is outstanding."
Empowering local graduates with expertise and professional skills in this field is one of the most important priorities of DP World, UAE Region. This is a key aspect of their comprehensive plan to prepare for the upcoming fifty years. The Bedaya Summer Programme is part of an integrated group of initiatives that includes the Ruwad Programme to develop future leaders of national competencies; the Ta'heel Programme that provides scholarships to Emirati students in engineering and marine sciences disciplines and Tumoohi that offers a unique opportunity to qualify fresh local graduates.
Additionally, DP World, UAE Region, developed four advanced Emiratisation programmes: Leadership Development Programme, Supervisor Development Programme, Vessel Traffic Management and Logistics & Supply Chain. These programmes are integrated with the students' qualification programmes to train fresh local graduates, which encourage citizens to work with DP World, UAE Region.