DP World Paramaribo supports the Ilse Henar-Hewitt Foundation in its fight against gender-based violence
Date: 23/11/2020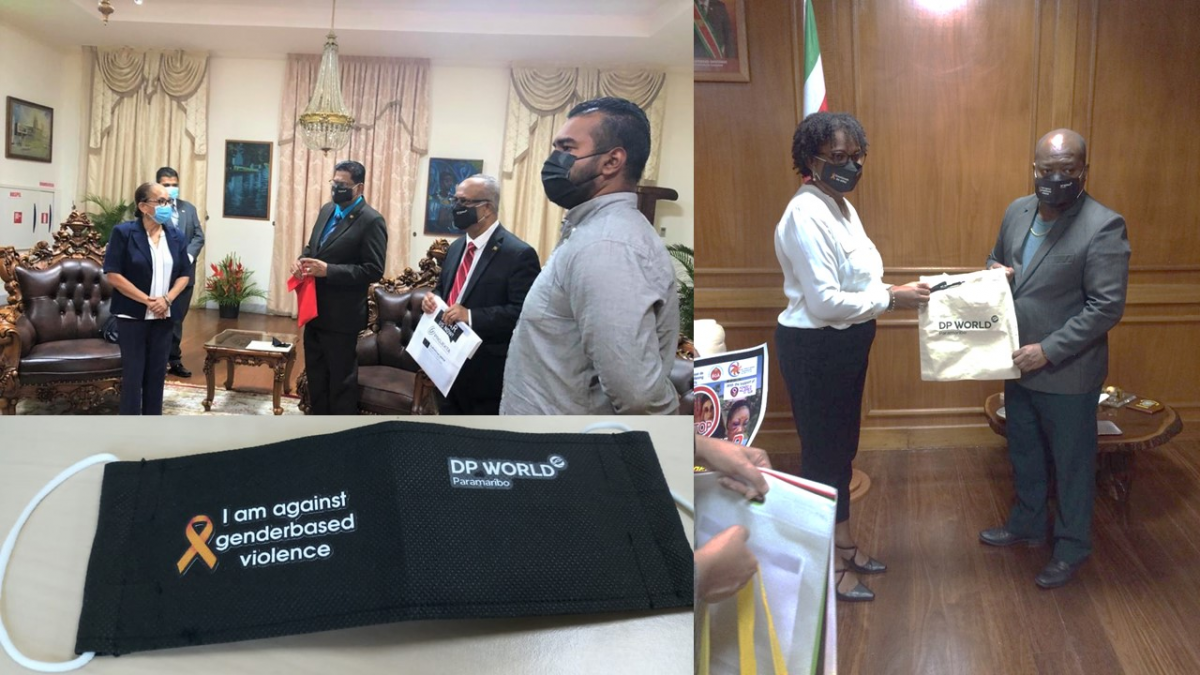 The 16-day global campaign against gender-based violence against women and children begins on November 25th and ends on December 10th. November 25th is International Day for the Elimination of Violence against Women and December 10th, International Human Rights Day. In this context, the Ilse Henar-Hewitt Foundation for Legal Assistance for Women and other organizations from the women's movement take a stand against "gender-based violence" and, in collaboration with DPW Paramaribo, the campaign "16 days of activism against gender-based violence" was initiated. During this time, various organizations are being encouraged to take action to end violence against women and girls around the world. A message that is even more important this year, given that domestic and sexual violence against women has increased worldwide since the start of the Covid-19 pandemic. Gender-based violence refers to harmful acts against a person on the basis of gender. It is rooted in gender inequality, abuse of power and harmful norms.
DP World Paramaribo supports this initiative since the objective is inline the Diversity & Inclusion policy which also aims to promote gender equality within its business unit. DP World Paramaribo organized three (3) Women Empowerment sessions and organized one (1) Men's session in the month of November, as part of their empowerment program and Diversity & Inclusion Month which is annually celebrated in the month November.
In solidarity with the Surinamese women's movements, DP World Paramaribo choose to make the statement by sponsoring printed face masks which stand against any form of violence. On Monday, November 23, the masks with the statements "Break the silence!" and "I am against gender-based violence" presented to President Chandrikapersad Santokhi, Mr. Humphrey Dundas as the representative of Vice President Ronnie Brunswijk and the Chairman Marinus Bee of the national assembly, together with representatives of Foundation Ilse Henar- Hiwit. By means of this action, the organization is demanding attention from the government to tackle this problem.
The masks will be offered to society free of charge through these organizations.
We use cookies on this site to enhance your user experience. By continuing to visit this site you agree to our use of cookies. Learn More