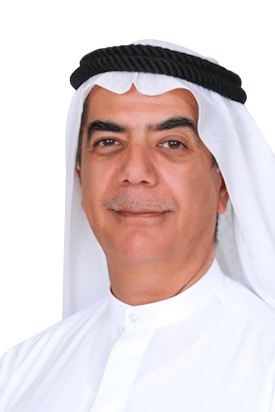 Suhail Al Banna
CEO & MD, Middle East & Africa
Suhail Al Banna is the CEO and Managing Director - Middle East and Africa at DP World. Prior to this, he was a Senior Vice President, Government Relations and Global Corporate Responsibility.
Suhail has over 15 years' worth of experience in the port industry, specializing in information technology and the opportunities the latest technology developments bring to the efficient management and control of ports and marine terminals.
He has extensive international experience and is a member of the Board of Asian Terminals Incorporated (Philippines), a member of the Board of DP World Dakar in Senegal, and Chairs the Board of Tejari Solutions, a company specializing in e-commerce procurement. Between 2009 - 2012 he acted as interim CEO at sister company Tejari Fze LLC, where he introduced two new business lines - Tejari Solutions, a web based eSourcing service for business procurement and Tejuri.com to support Dubai retailers selling their merchandise online to consumers globally.
Suhail is a graduate of San Diego State University in the USA, and has also participated in Executive Management Programmes at Harvard Business School and Kellogg Business School.