DP WORLD UAE REGION PIONEERING DIGITAL INITIATIVES ATTRACT LIMELIGHT AT GITEX 2020
Date: 08/12/2020
• The company's digital strategy empowers the logistics sector in the UAE, assisting the country to achieve its development goals
• Jebel Ali Port and Jafza connect consumers to over 3.5 billion people
• Dubai Trade's Electronic Delivery Order crosses 52,000 transactions, valued at AED120 million in less than a year since its launch

DP World, UAE Region, the leading enabler of smart trade, demonstrated its pioneering status and visionary role by realising the potential of technology and utilising it to boost trade, enhance customer experience and increase productivity and efficiency.
Ibrahim Al Najjar, Director IT, DP World, UAE Region participated in the "Etisalat Fireside Chat" at GITEX 2020 and discussed opportunities in the midst of a pandemic, the new outlook to conduct business and the digital plans of DP World, UAE Region to support businesses in the UAE. Al Najjar highlighted the company's technologically advanced initiatives that are empowering their logistics supply chain. DP World's efforts are in line with the UAE's 2030 digital goals, reinforcing the economy of the country and aiding the industry, regionally and globally.
Amplifying business opportunities
Frontline technologies such as robotics, automation, Internet of Things, Big Data, virtual reality and cybersecurity play an integral role in helping DP World, UAE Region build and sustain their efficiencies. Using these smart innovation techniques, the company is setting a precedent for other players in the market and transforming the future of global trade. The use of autonomous vehicles and related technologies in daily operations supports their comprehensive digital strategy.
Mohammed Al Muallem, CEO and Managing Director, DP World, UAE Region and CEO of Jafza said: "At DP World, UAE Region, enabling smart trade is paramount to what we do and technology has fuelled our growth and reinforced our capabilities. Smart trade has a significant impact on every aspect of the prosperity of a nation. We firmly believe in investing in digitalisation to drive the future of world trade as it enables us to make better business decisions. We are determined to reinvent the digital technology we employ, and we will continue to apply it to drive smart trade."
Al Muallem added: "Through our digitalisation plans, we are looking to enhance some key areas of business. Our provisioning platforms will stimulate growth in the supply chain and logistics market, opening up new revenue streams. The digitalisation of business processes will add value to our customer-centric approach and lead to the overall enrichment of customer experience within various business units of DP World, UAE Region. We are optimistic that the digital transformation process will contribute to increased productivity and optimised operational efficiency, while also aligning with the Dubai Paperless Strategy 2021."
Improved initiatives
DP World, UAE Region's forward-thinking business outlook was the fundamental cause for the company to be able to ensure trade flow despite the global pandemic. Apart from launching several digital initiatives during the COVID-19 crisis, the company joined hands with robotics and AI specialist DGWorld to equip their flagship Jebel Ali Port with a fleet of Autonomous Internal Terminal Vehicles (AITVs). DP World's manless terminals, powered by Artificial Intelligence, enable automation of processes and operations, requiring human intervention only for exceptions or troubleshooting.
Through Dubai Trade, its single window platform for cross border trade, DP World, UAE Region introduced the Electronic Delivery Order (EDO), a sophisticated technologically advanced tool that allows supply chain stakeholders to handle complex import processes with a click of a button. In less than a year since its launch, EDO has crossed 52,000 transactions valued at AED120 million. Also, as part of Dubai Trade, DP World, UAE Region announced the launch of ZADI, an integrated food import platform that will facilitate the import and re-export of food shipments throughout Dubai ports.
Jebel Ali Free Zone (Jafza), DP World, UAE Region's premier trade and logistics hub and the UAE's premier telecom provider Etisalat offered a glimpse of how 5G technology can revolutionise the way companies operating in Jafza will do business in the future. Jafza's world-class plug-and-play infrastructure connects traders globally through Jebel Ali Port and its Smart Trade solutions.
DP World, UAE Region through Jebel Ali Port and Jafza, connects its customers to over 3.5 billion people in economies around the world. Their holistic ecosystem that creates an end-to-end logistics landscape is underpinned by their technologically advanced solutions and constant innovation.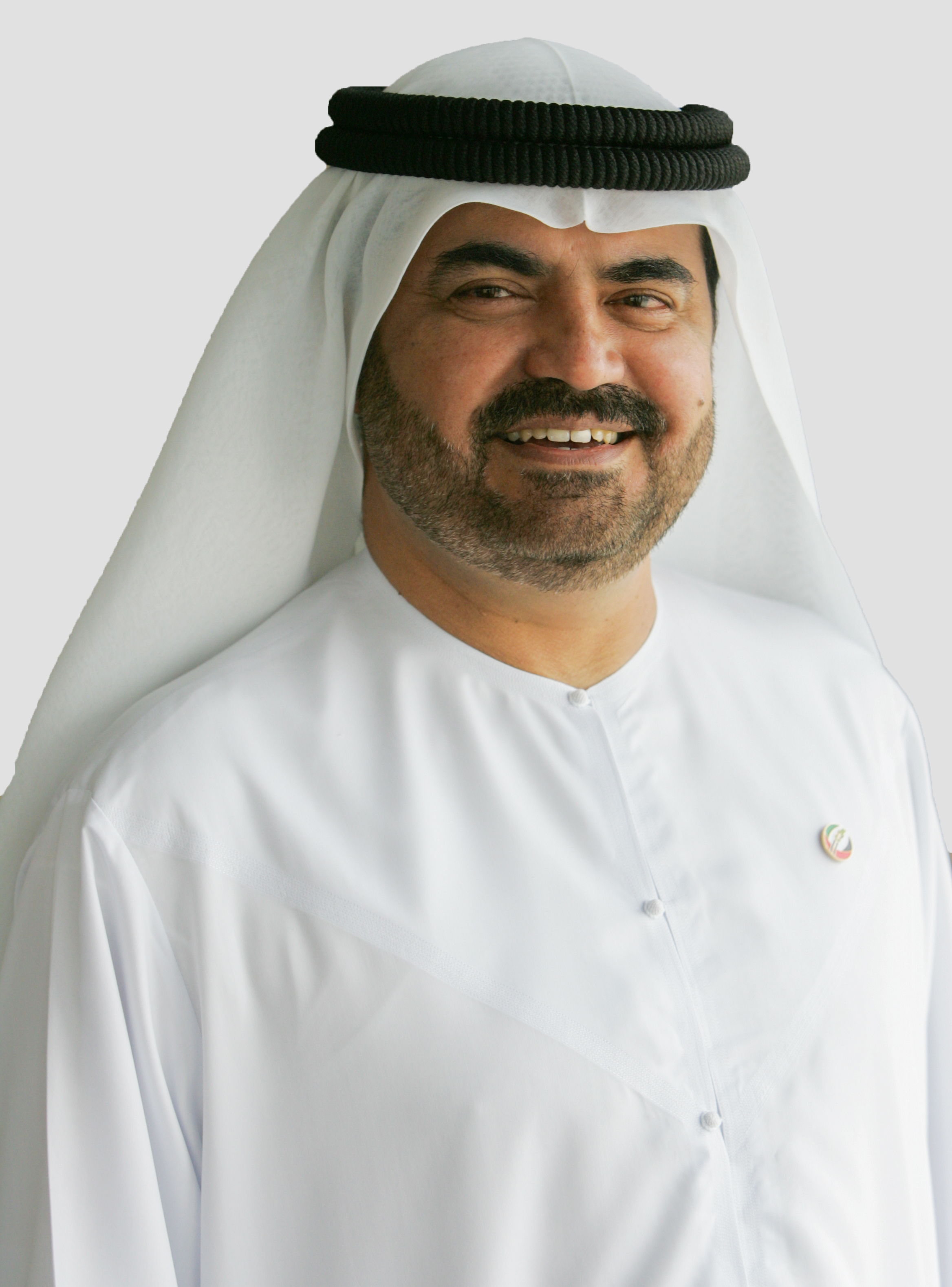 Mohammed Al Muallem, CEO and Managing Director, DP World, UAE Region and CEO of Jafza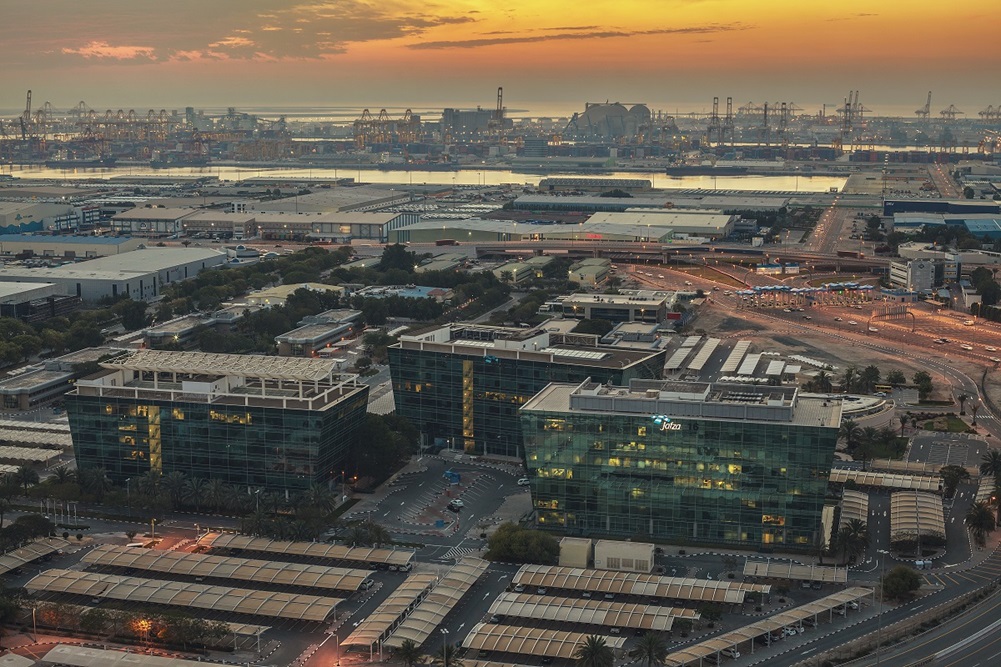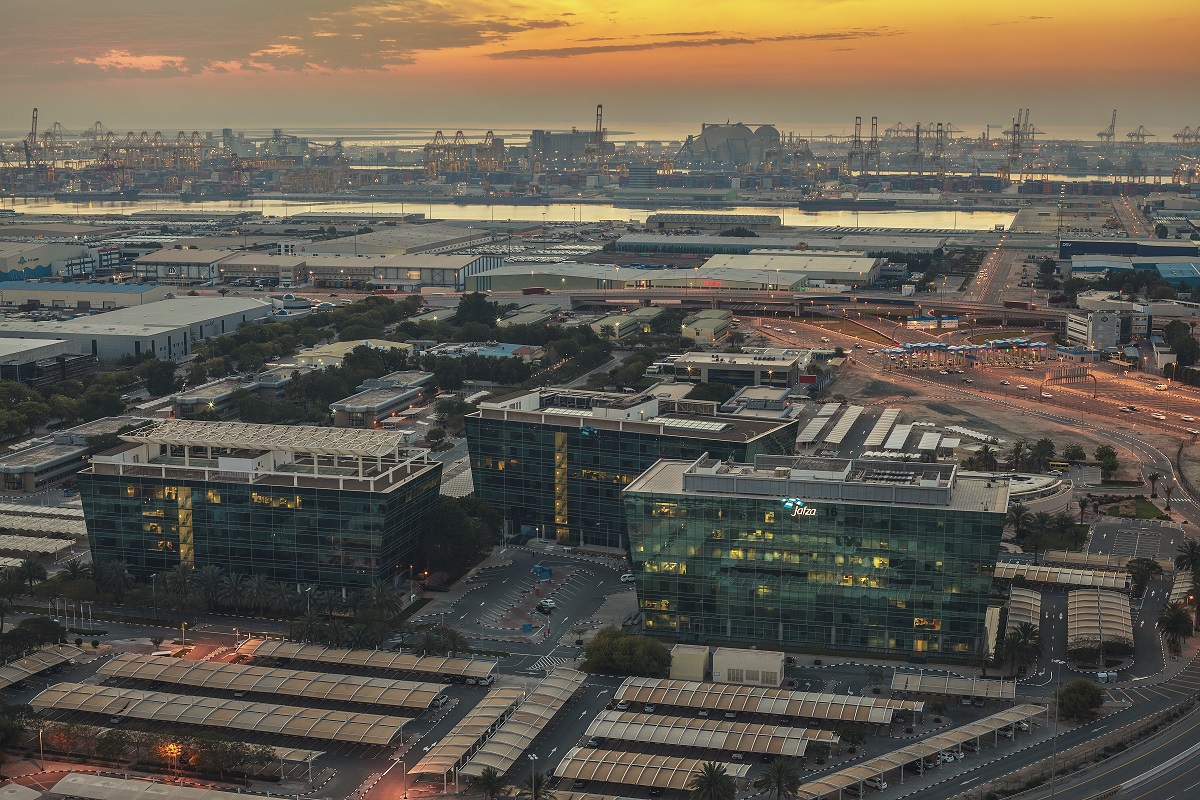 ---ENDS---