DP World Santos announces new Director of People
Date: 15/03/2022
Alcino Therezo arrives at the terminal to lead the Human Resources area
DP World Santos, one of the largest and most modern private multipurpose terminals in the country, announces the hiring of Alcino Therezo Júnior, who will now hold the position of director of the corporation's People Department.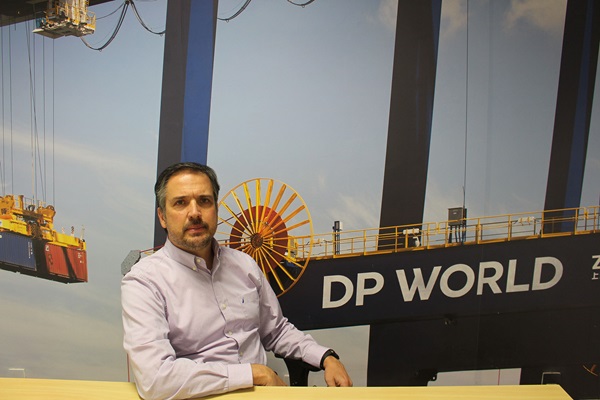 The director takes over the position previously held by Lenilton Jordão, who emigrated to a new challenge at DP World Luanda, in Angola.
The newly-hired director takes over this month and has as his main mission to make people management even more strategic, with the improvement of planning, organization, direction and control of human resources practices already consolidated in the corporation and recognized by independent external consultants.
Alcino has been working in the human resources area for over 25 years, with experience in implementing processes, organizational culture programs, and people management policies and practices in various market segments. He has solid experience in the logistics sector, thanks to a long period when he was Director of People & Management at Santos Brasil. He also accumulated leadership positions in large companies such as Microsoft, Santander, PwC and Aché. Before joining DP World Santos, he worked as a consultant specialized in organizational restructuring, process redesign, and management model. In addition, he was a professor in the Organizational Psychology course at Sedes Sapientiae Institute.
Master in Psychology from Pontifical Catholic University of Campinas, the new People Director has an MBA in Human Resources from University of São Paulo and specialization in Talent Management from Stanford University, California, USA.
About DP World Santos
DP World Santos is the corporation responsible for operating one of the largest and most modern private multipurpose terminals in Brazil, installed on the left bank of the Port of Santos (SP). With investments of R$ 2.3 billion, it provides more than 1,200 direct and 5,000 indirect jobs.
Located in a strategic area with access by sea, road, and rail, the terminal has 1,100 meters of quay, a total area of 845,000 m2, and an annual handling capacity of 1.2 million TEUs (a unit equivalent to a 20-foot container) and 3.6 million tons of pulp.