Your bespoke space in the very best place
DP World London Gateway Logistics Park offers convenient, modern warehousing space on a campus the size of 400 football pitches – the largest of its kind in Europe. We have 9.25 million sq ft of available warehousing space, with build-to-suit opportunities ranging from 20,000 to 1.6 million sq ft.
As the UK's most integrated logistics facility, we provide logistics and shipping companies, retailers and manufacturers with the infrastructure they need to optimize their supply chains. We build according to your specification, offering absolute flexibility, from building size and layout to length of lease.
As part of the DP World group, we can integrate the latest technology into your build, from high levels of automation to innovative robotics that make your operations more efficient and sustainable.
Our Logistics Park is covered by a local development order, meaning that planning consent for 9.25 million sq ft of warehousing can be obtained in less than 28 days. All facilities are completed to a BREEAM Outstanding and EPC 'A' rating and can be completed within 9 months of breaking ground.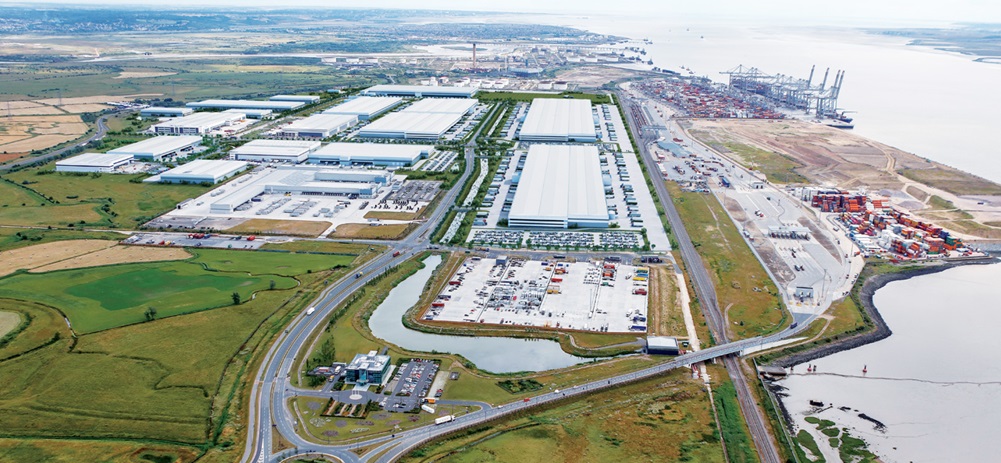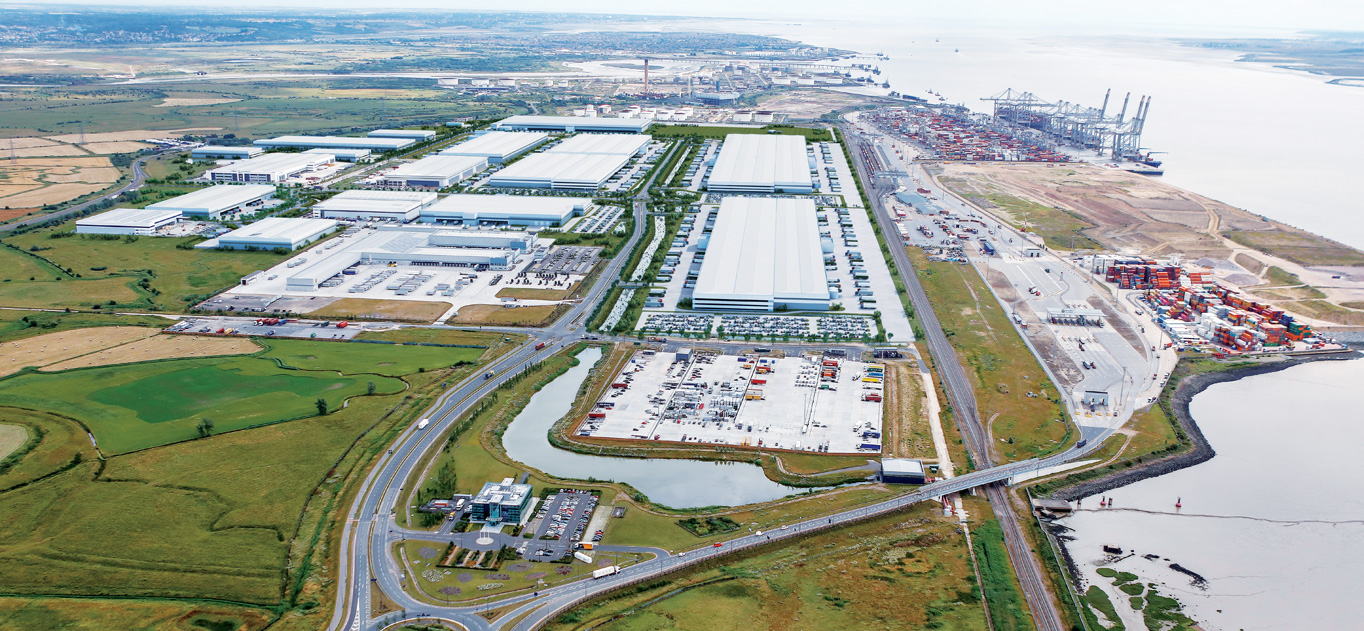 An Unrivalled Location
DP World London Gateway is the UK's most connected intermodal logistics hub, offering the country's best tidal access, largest port rail terminal and easily accessible road connections across the country. This location works to save you time and money, instilling a level of a resilience for your supply chain that no other logistics centre can provide.
We are an operational Thames Freeport site that provides substantial tax incentives and customs facilitation available to new occupiers.
Warehouses are located on the same site as our 3 berth, deep-sea container port, linking cargo to more than 110 ports in over 60 countries across the globe.
We also have an international rail terminal on site, which handles over 50 services per week, allowing cargo to bypass worsening journey times experienced by companies relying on UK road travel.
At just 28 miles from central London and 100 miles from the Midland's 'Golden Triangle', London Gateway Logistics Park is the ideal location for businesses looking to access the UK and Europe's largest consumer markets.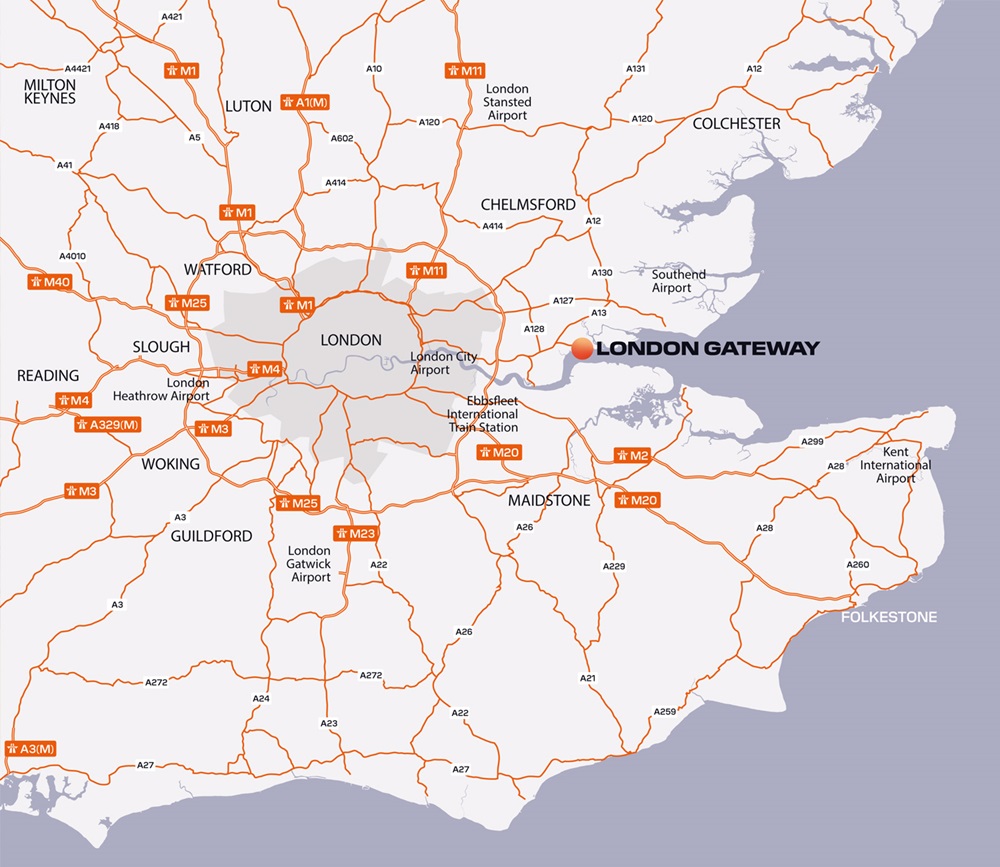 So, Why Choose London Gateway Logistics Park?
Operational Thames Freeport site
Flexible, scalable logistics development opportunities in the South East; from shorter, more flexible lease terms to buildings of any size
Buildings of exceptional quality – BREEAM Outstanding and EPC 'A' rating on all future developments
Supply chain enhancement through smarter trade with our expertise, technology global infrastructure
Outstanding national and cross-border transport connectivity to our campus
Excellent labour catchment – a large, young, engaged and skilled workforce is available, connected via established transport links
Jeremy Cracknell
Senior Development Manager
+44 (0) 1375 648 305
jeremy.cracknell@dpworld.com

Kofi Ofosu-Asare
Development Surveyor
+44 (0) 1375 648 301
Kofi.ofosu-asare@dpworld.com
Jim O'Connell
+44 (0) 7768 070 248
J.O'Connell@glenny.co.uk

Daniel Wink
+44 (0) 7717 545 532
D.Wink@glenny.co.uk
Toby Green
+44 (0) 7870 555 716
tgreen@savills.com

John Madocks Wright
+44 (0) 7807 999 635
jmwright@savills.com

Natasha Ryan
+44 (0) 7812 760 310
natasha.ryan@savills.com