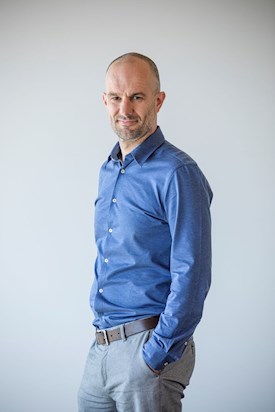 Stijn Meeus
Human Resources Director
Stijn Meeus is the HR Director of DP World Antwerp. He joined the company in August 2004, and gained generalist HR experience in different roles. He took on the position of HR Director in June 2021.
Prior to DP World, Stijn worked for banana producer and distributor Chiquita as HR Officer, looking after the planning and personnel matters of the crew on board the company-owned fleet of ships.
Stijn holds a Master's Degree in Applied Linguistics from the Erasmus University in Brussels and a postgraduate diploma in HR Management from Antwerp Management School.
We use cookies on this site to enhance your user experience. By continuing to visit this site you agree to our use of cookies. Learn More