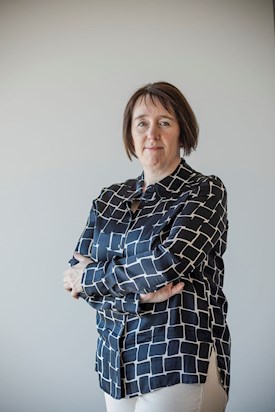 An Moons
Legal, Regulatory & Customs Director
An Moons has been leading the Legal department at DP World since 2013.
As Director Legal, Regulatory & Customs for DP World in Antwerp, she oversees all legal and ERM matters including the insurance portfolio and concession management. An is also responsible for all regulatory domains in which capacity she holds strong relations with a broad array of stakeholders such as local, Flemish and federal authorities, the Port Authority, the Chamber of Commerce, Belgian customs, professional associations and the Antwerp port business community. An holds board mandates in several Belgian DP World companies as well as in the boards of a number of external entities.
An joined DP World in 2003 as Claims Manager and her role quickly evolved to Legal Manager, expanding into the domains of risk and insurance. In 2013 she became the first female member of the Antwerp senior management team.
An obtained a Law degree of the University of Antwerp and studied International Law in Brussels at the University Libre de Bruxelles. She also holds a degree in Risk Management.
We use cookies on this site to enhance your user experience. By continuing to visit this site you agree to our use of cookies. Learn More